Instant messaging
Send, Receive and automate instant messaging channels
Instant Messaging Service
Thanks to the messaging services, you can send and receive messages through WhatsAPP, Telegram or Web Chat, as well as automate action flows that you can connect with your ERP, CRM or Management Software.
---
Compatible with the main instant messaging services
Our chat bot development and consulting service allows your company to have a chat bot customized to the needs of your company.

Perform campaigns through WhatsAPP thanks WhatsAPP Business.

Configure chatbots and use them to carry out telegram campaigns, notifications or chat support.

Support the clients that visit their website quickly and completely professionally
---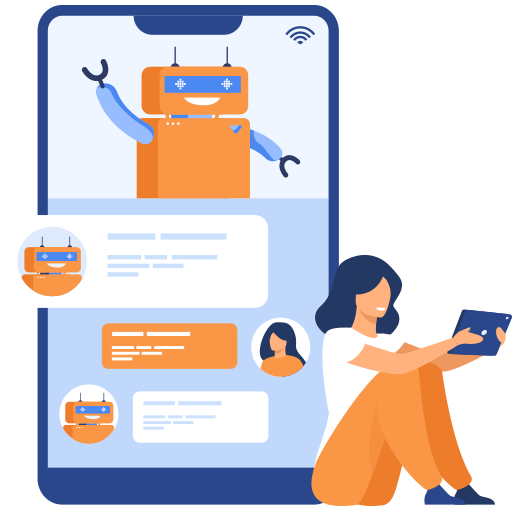 Chat bots
Our platform allows you to have chat bots for messaging services.
These will allow you to create new services through chat and provide automated support to your customers.
---
Sending notifications
Send notifications to your clients through instant messaging from our website or in an automated way and using our API.
What kind of notifications can I send?
You can send all kinds of notifications that occur due to an event related to the recipient , for example:
Changes in user accounts
Status changes in orders
Payment status changes
Ticket notifications
Appointment Notifications
Shipping notifications
Autoresponder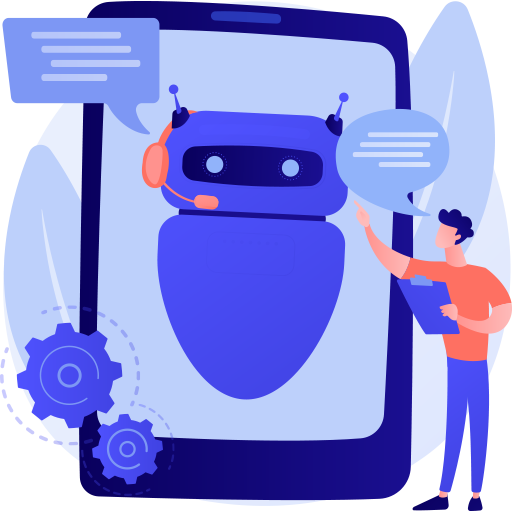 Instant messaging service features
Management panel

Afilnet offers you the most advanced management panel in the world

MultiAccount

Create subaccounts for different departments, subsidiaries or franchises

Shipment tracking

Know your shipments' minute delivery status

The best rates

We work to offer you the best rates to any destination in the world

No expiration

Their credits do not expire, recharge your balance and spend it when you need it

Secure payment

We offer you different secure payment options, so you can recharge without worrying
Copy and paste

Create contact groups by simply copying and pasting recipient numbers

Advanced search

Search on any field related to your contacts

Advanced edition

Modify "on the fly", copy / paste, replicate groups... Everything you need to manage your contacts

Unlimited

Create groups without limitations of any kind

Import your contacts

Import your contacts easily from XML, TXT or XLS

Export your contacts

Export your contacts easily to XML, TXT or XLS
Group events

Schedule events for contacts you add to a group

Calendar

Consult all your past, present and future shipments in the shipment calendar