Web Chat
Create your live support chat for your website in minutes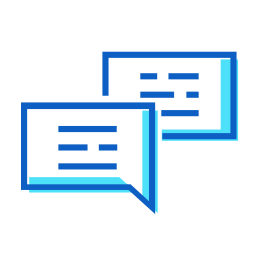 Web Chat
We offer you the opportunity to give support through chat live for your business in a few minutes.
The Afilnet chat service allows you to:
Receive and send messages to clients who connect to your website
Send and receive all types of files (Images, Audio, Video, Documentation, etc.)
Send services connected to the cloud (Surveys, Signature of contracts)
Chat from the same platform with Telegram clients, WhatsAPP, etc.
Web Chat service features
Multiple conversations

Chat with multiple clients at once from the same platform

Multiple support agents

There is no limit of agents, create as many as you want and offer the best support

Multiple platforms

Support from Web and instant messaging services at the same time (WhatsAPP, Telegram, etc.).

Conversations always saved

Conversations always saved and available for query at any time

Management panel

Afilnet offers you the most advanced management panel in the world

MultiAccount

Create subaccounts for different departments, subsidiaries or franchises

Shipment tracking

Know your shipments' minute delivery status

The best rates

We work to offer you the best rates to any destination in the world

No expiration

Their credits do not expire, recharge your balance and spend it when you need it

Secure payment

We offer you different secure payment options, so you can recharge without worrying
Copy and paste

Create contact groups by simply copying and pasting recipient numbers

Advanced search

Search on any field related to your contacts

Advanced edition

Modify "on the fly", copy / paste, replicate groups... Everything you need to manage your contacts

Unlimited

Create groups without limitations of any kind

Import your contacts

Import your contacts easily from XML, TXT or XLS

Export your contacts

Export your contacts easily to XML, TXT or XLS
Group events

Schedule events for contacts you add to a group

Calendar

Consult all your past, present and future shipments in the shipment calendar