Virtual phone numbers
Purchase your virtual landline or mobile or 0800 numbers (toll-free). Receive/send text or text-to-speech messages or forward your messages / calls to other numbers.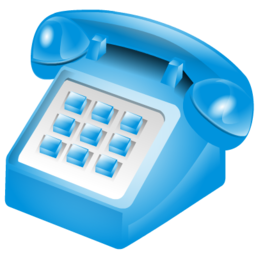 Virtual phone numbers
Purchase a landline, mobile or 0800 numbers (toll-free) phone number. You will be able to receive/send messages or calls and even forward calls or messages to other phone numbers.
A virtual number or DID is an online number associated to your account, regardless of your geographical location.
---
We are currently extending the scope of this service. If you can't find the number you need, you will surely very soon
---
Main doubts about Virtual Numbers
Here you will find the main questions related to virtual numbers, if you have any other questions, please contact us
You can select the country where you need a virtual number, we will show you a list with the available numbers and the possibility of each number, then you just have to hire the number you want.
A virtual number allows you to perform simple actions such as receiving SMS or calls, redirecting calls to another number or automate flows to perform actions or guide their customers.
Virtual numbers have a number registration fee and a monthly fee. In Afilnet you will find the most competent rates for your virtual number.
No, you can unsubscribe at any time, so you can use the virtual number for as long as you need, and unsubscribe at any time.
Sí, usted puede recibir tanto SMS como llamadas desde cualquier país de origen. El hecho que adquiera un número de teléfono en un país determinado no le limita a la recepción en ese país
Puede comprar números en los países donde cumpla los requisitos establecidos por la numeración a adquirir, en algunos casos se exige sólo una prueba de identidad, pero en otro se requiere que la persona o empresa tenga residencia en el país indicado
Numbers related to Números Virtuales
Llamadas recibidas cada mes
Characteristics of the virtual number service
Receive SMS

Receive SMS in your account through your dedicated number.

Redirect incoming calls

Redirect incoming calls in your virtual number to any other number in the world.

Actions when receiving

Forward the SMS received by your virtual number or make requests to third party services through HTTP.

Global coverage

We have virtual numbers in many countries of the world.

Call flow

Automate and program action-based telephone actions in your virtual number.

Caller ID

Get details about who is calling or sending SMS to their virtual number, call duration, start and end time.
Register your virtual number with Afilnet!
Enhance the communication possibilities of your company by acquiring a virtual number with Afilnet, try our online platform
---
Bulk SMS · Email Marketing · Social network · Instant messaging · Virtual phone numbers · and much more