Channel Manager
Manage your channels easily and quickly
Channel Manager
Our channel management tool will allow you to manage all the channels from one place. Allowing to register new or activate / deactivate channels.
---
All channels in one place
From the channel list you can see all the registered channels, configure it or delete them.
Each type of channel is identified by a different color, and has its own configuration options that will allow you to customize the operation of that channel.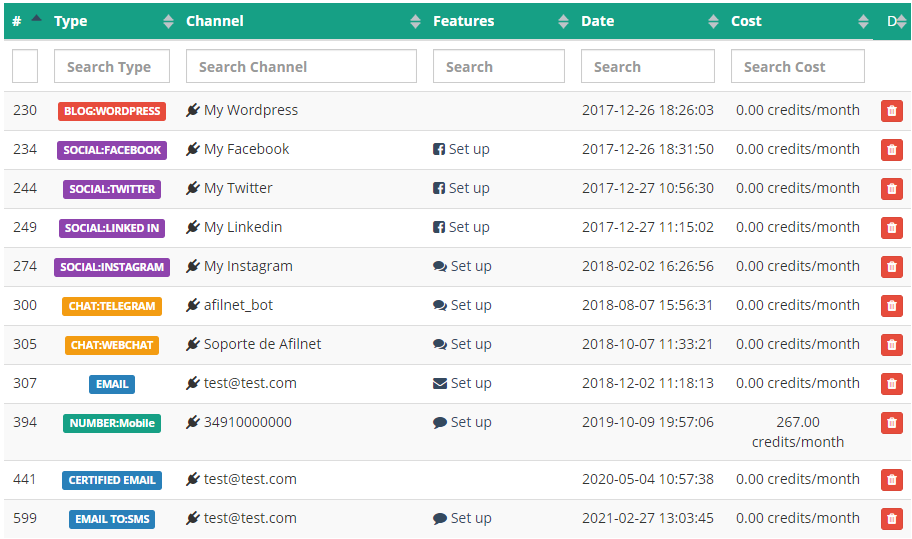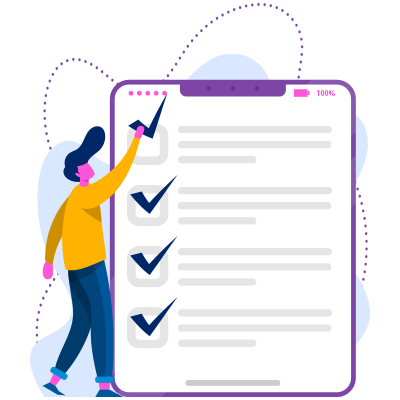 ---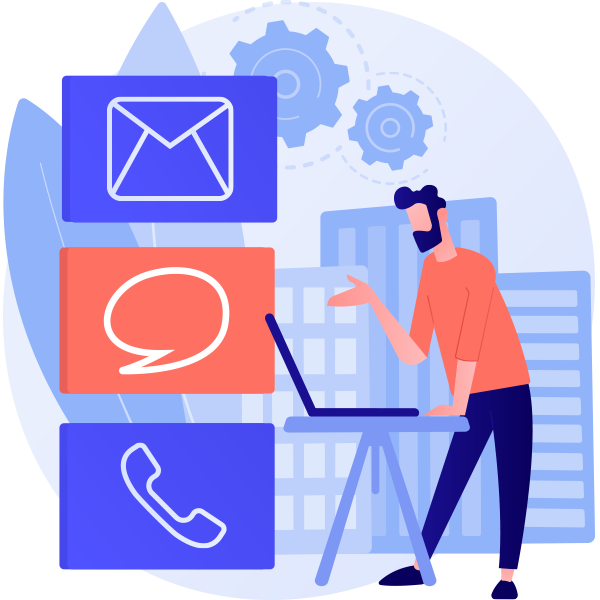 Register as many channels as you want
From the Channel Manager you can register new channels (Email, Certified Email, Blogs, Stand, Chat, etc.) easily and quickly.
During the registration process you will follow the steps that will allow you to activate and configure it and you will be informed of any related costs.
Once you have registered your new channel you will be able to see it in the channel list .

---
Register and Configure channels from the API
Connect to your account channels from our API . Our API will allow you to register and delete channels, as well as, the configuration through API
This will allow you to be able to carry out any action on your channels from your own software.