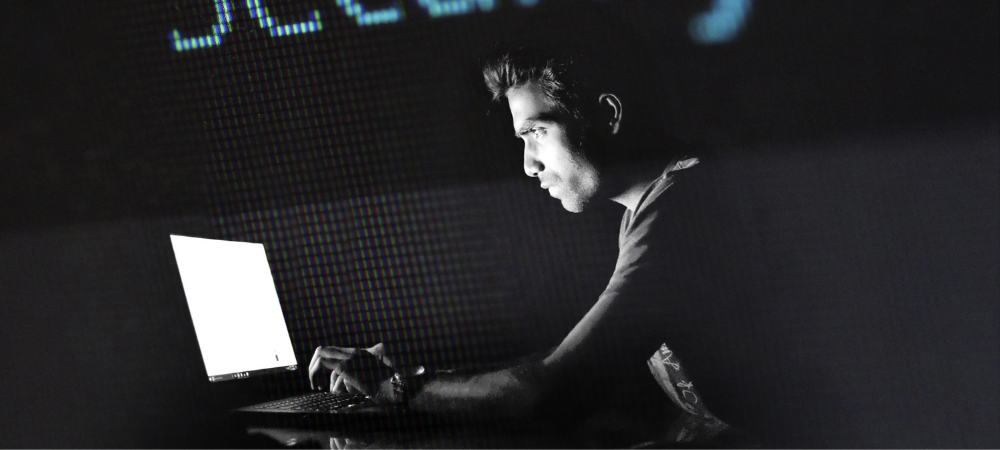 Security today is essential, especially after the increase in cyber fraud cases. Faced with this situation of constant danger due to the theft of personal data, many banks, companies and institutions were forced to implement new security methods to guarantee the integrity of their customers' data .
Of all the methods that currently exist, one of the best is what is known as double authentication or two-step verification (OTP) because it offers an extra layer of security capable of preventing the violation of personal account information.
Its operation is not too complex and that is why, nowadays, double authentication is widely disseminated not only as a security measure for activating bank accounts, but also for access to different types of platforms.
With double authentication, it doesn't matter if a cybercriminal has somehow obtained a customer's credentials. In any case, you will not be able to enter the user's account because when entering, they will be asked to enter a password that is sent to the client's phone, a code that the criminal will not have in their possession.
If you too are thinking of implementing two-step verification, but first want to do some research on the subject, you are in the right place. Here we are going to tell you everything you need to know about it.
3 Factor Two-Step Authentication Methods That Prevent Fraud
As we have mentioned before, two-step authentication via SMS is a security measure that most banks have implemented to ensure a high level of security for their customers. This additional layer as an authentication process is usually carried out through three basic factors that we are going to present below.
something that is known
When the user wants to log into his personal account, he must provide something he knows, such as a PIN code , an answer to a personal question or a previously established password.
something you have
This factor refers to a physical object such as a credit card, a security token or an identification card. Reference can also be made to a telephone where the user can receive a one-time password to access their personal area within the platform.
something that is
In some cases, during the login, the client may be asked to use biometric data such as a fingerprint or facial recognition.
Why does Double Authentication protect accounts? The main advantages
We all know that passwords, no matter how secure they are, can fail. That is why many online platforms and banks offer an extra layer of security known as two-factor authentication to protect users from fraud as much as possible.
One of the most used double authentication systems, the one offered by Afilnet, is the configuration of 2FA through SMS because it offers a series of advantages that other types of authentication do not offer. Let's find out why.
Demonstrated effectiveness
The effectiveness of this security system is demonstrated by various studies carried out, for example, by companies such as Microsoft or Google. These large corporations recognized around the world have investigated the real ability of 2FA to protect accounts and have found that two-step authentication is the right method to protect banks from customer identity theft.
As if this were not enough, Microsoft in 2020 declared that 99% of the accounts that were compromised were those that did not have double authentication activated, so they advised all their clients to activate this security configuration as soon as possible.
Additional Fraud Protection
Generating security codes via SMS as a double authentication method makes it difficult for hackers to gain access to a customer's bank account.
Indeed, when trying to enter, even though the criminal has the user's credentials, they will be required to enter a disposable code that only the client can have, so the hacker will not be able to carry out fraudulent transactions.
Normative compliance
Depending on the country in which you operate, the legal regulations for the protection of personal data that must be respected vary. For example, in Europe, companies must respect the provisions of the PSD2 European Directive , which requires the implementation of additional security systems such as 2FA to reduce the chances of being a victim of fraud during online payments.
Increased customer confidence
Finally, of all the benefits of two-factor authentication, the most important is its ability to build a higher level of customer trust .
In this sense, however, identity verification by means of a single-use code requires carrying out another step. This measure makes the client perceive that they are safe because they realize that the company is taking the necessary precautions to preserve your personal information. Therefore, the user will be able to operate with peace of mind.
This feeling of security can translate into greater customer loyalty, which also ends up improving the reputation and image of the corporation in the market.
Examples of fraud prevented with double factor authentication (2FA)
Spyware
With two-factor authentication it is possible to prevent data theft through Spyware, malicious software that is capable of recording and spying on the activities carried out on an electronic device. As? Through keystroke logging software that records what is typed.
With multi-factor authentication this is no longer a problem. As much as what is written is saved on the PC, the cybercriminal cannot access the one-time code that is sent to the cell phone.
Phishing
Another type of fraud that can be avoided with the two-factor authentication application offered by Afilnet is phishing , a type of scam that is unfortunately very common today. In this case, what the criminals do is supplement the identity of a person to create a bond of trust with the victim and thus obtain personal data. This type of fraud is usually carried out through an email or a phone call.
In any case, with two-step verification it is possible to prevent data theft through phishing because it becomes an extra layer of security that protects the user.
Social networks
Hacking of Instagram accounts is so common even if it is not a sophisticated type of status. To avoid this, the best thing to do is activate 2FA , which helps protect access to accounts, preventing a hacker from obtaining personal information that they can later use against the user.
data breach
The worst scenario for a large company is data breaches because with this type of cyber attack thousands and thousands of pieces of information are leaked, such as usernames and related passwords that end up being sold on the dark web in order to recycle credentials.
Can all this be avoided? Of course! The solution is to activate two-factor authentication to improve the security of customer accounts with one-time access codes that Afilnet will send securely via text message.
Is double authentication foolproof?
Two-factor systems are security measures capable of guaranteeing the protection of sensitive information from attacks by cybercriminals. Now, it is also true that this additional layer of protection is not infallible. In very rare cases they can fail, especially when faced with certain malware that evades the additional security layer of 2FA.
In any case, in the vast majority of situations, access to your account is secure if two-step authentication forms are applied, since this computer security practice offers high levels of protection.
Afilnet: the definitive solution to guarantee the protection of accounts with OTP
In short, integrating the OTP is the best decision a company can make that wants to guarantee high levels of security for its customers' accounts. However, to ensure that the service is of quality, it is necessary to trust the protection system offered by a professional provider, such as Afilnet, a recognized company in the field of telecommunications and marketing.
With Afilnet, your company will be able to improve its security during business processes by generating a code that will be used only once and that can be sent automatically by SMS, Voice, WhatsApp or Email.
As if this were not enough, Afilnet makes available to its clients a practical API to integrate the security service to business software, online store, CRM or ERP in the blink of an eye and increase the levels of efficiency and business productivity.
In addition, with Afilnet, you will be able to benefit from excellent global compatibility, since the service connects with the different operators in order to guarantee coverage throughout the world at all times.