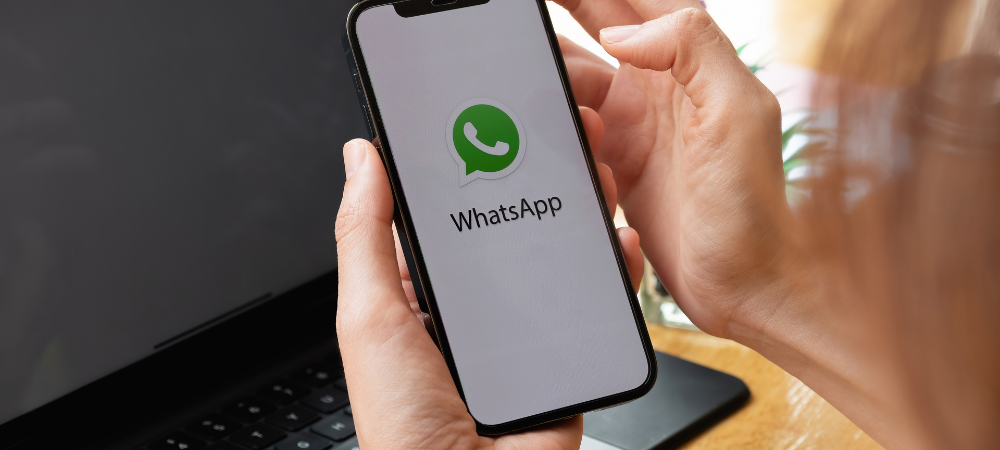 From the day it was created, WhatsApp Business API came to revolutionize the way in which companies communicate with their customers, facilitating the creation of an efficient and really fast buyer assistance center .
This explains why this instant messaging application has gone viral so quickly among large corporations and mediated companies, who have implemented this tool to improve their relationship with the audience, even increasing the level of realized profits.
Now, many must wonder what are the Advantages and also the Disadvantages that must be taken into account when deciding whether to use the WhatsApp for Business API. If you also came here because you want an answer to this question, let us tell you that you are in the right place.
In today's article we are going to tell you about the reasons why WhatsApp Business API is the perfect communication channel for you.
In brief: what is the WhatsApp Business API and why you should use it
Before presenting one by one the advantages and disadvantages of WhatsApp Business API, we want to tell you in a few words how this tool works to send fast, personalized and automated messages.
The WhatsApp business API is an application programming interface that offers the possibility of connecting and integrating all the functionalities of the WhatsApp app with the software, CRM or business website. In this way, chat can be created to send welcome messages , absence messages, notifications and much more from a single interface that streamlines the interaction between a company and the client.
So, the API is not software in itself, but rather an external integration platform offered by an official provider such as Afilnet that makes available to companies all the necessary tools to improve communication with users, creating a center of efficient and quality multi-agent and multi-sector support .
Advantages of WhatsApp Business API
Now that you know what the WhatsApp API for companies is and why it could be the business solution you were looking for, it's time to tell you all the advantages and disadvantages of WhatsApp API that make it an opportunity that you absolutely should not miss.
increased visibility
The statistics prove it: using the WhatsApp app allows you to enjoy an opening rate of 90% and a click rate of 35%. This clearly demonstrates that this messaging application increases the chances that the database will read the messages sent, whether they are informative or promotional notifications. The important thing is to know how to create attractive templates that capture attention and at the same time respect the regulations imposed by Meta.
Likewise, you should not forget that WhatsApp is the most widely used messaging platform in the world, which allows you to connect with customers directly, quickly and in a personalized way.
Generation of interactive automatic responses
Automation is clearly the main advantage of the instant messaging channel. In fact, using WhatsApp business allows you to create a customer support center that is always available 24/7 thanks to its features that allow you to create quick interactive auto-send responses capable of answering customers' frequently asked questions.
With this tool integrated into the messaging platform, it is no longer necessary for a human agent to be available, most of the queries that a user has can be answered at any time of the day on a scheduled basis.
In this way, your brand can improve the user experience by creating personalized messages and start the conversation using instant message templates that will capture the customer's attention.
Creation of a multi-agent and multi-sector customer service center
Another interesting advantage offered by the WhatsApp API is the possibility of creating a multi-agent and multi-sector customer service center using a single phone number.
In this sense, we have to tell you that with the WhatsApp business API app you can connect a large number of customer support agents on the same platform so that they work synchronously and quickly. In this way, you will be able to attend to the needs of all the users who contact you in a short time, reducing the wait and personalizing the attention, satisfying all the demands of the clients.
As if this were not enough, integrating WhatsApp with your business software allows you to work with teams of specialized human assistants by service area capable of resolving any user problem in record time.
Improve sales
The API offers endless benefits. One of them is the possibility of increasing the level of profits achieved by a brand. Because? We are going to explain it to you. With this platform you can send quick responses that will be received by customers in a matter of seconds, even after human agents' office hours.
This makes it more likely that the user will receive the answer they are looking for at any time of the day and end up making the purchase they had in mind. In addition, it is important to note that a WhatsApp business account allows you to create a catalog of products or services that are offered, a catalog that the customer can see whenever they want.
Likewise, we have to point out the fact that Meta has recently introduced the possibility of sending messages for promotional purposes , respecting a certain limit, so now a company can create a high-impact text and send it to a segmented audience to increase the chances of sales.
bot programming
Artificial intelligence has come into our lives to improve it, including the way in which brands can use this instant communication channel . We are referring to the messaging tool that allows you to create bots capable of answering frequently asked questions from users in record time.
All the company has to do is analyze what are the queries that are usually repeated among customers and create the corresponding responses. It will then be the chatbot that will be in charge of providing the response desired by the user in a matter of a few seconds without the need for intervention by a human agent. Very useful, isn't it?
Disadvantages of WhatsApp Business API
investment required
Now, of all the disadvantages of this application, there is the fact that its use has a reasonable cost , it is not suitable for small and medium-sized companies that do not have an excessive flow of conversation.
In this regard, you should know that when you create a company profile in WhatsApp API, the official provider will charge you for the window call , that is, for each conversation started, either by the client or by your company. This window lasts 24 hours, the maximum time you have available to send messages using the pre-approved, welcome, and absence templates, among others, in which you can add CTAs, buttons, and quick responses that generate a guided interactive conversation with the user.
Not recommended for small businesses
Finally, another disadvantage of the API is that it is not a useful tool for freelancers or small businesses. Let's not forget that the WhatsApp business API is an application with an endless number of professional features designed to help deal with the high volumes of messages and conversations that large corporations usually receive. That is why its use is recommended for medium and large companies that receive thousands of messages daily.
Boost your professional success with Afilnet's professional WhatsApp Business API
As we have mentioned before, in order to access the WhatsApp Business API service it is necessary to connect with an official Meta provider. Today in the market it is possible to find several service providers, but one of the best is Afilnet, a well-known company in the telecommunications and marketing sector that makes tools such as WhatsApp API for Business available to improve the way of communicating. with your clients.
By accessing the service offered by Afilnet, your brand will be able to integrate the WhatsApp API with the software or CRM in a few minutes, adapting to any programming language in use to streamline customer service. Likewise, in a single platform you will be able to create successful templates that will surely be approved by Meta and that you will then send to your users automatically to give new impetus to your brand.
As if this were not enough, Afilnet will help you create a next-generation chatbot that will be able to respond to your customers' queries in a few seconds. Not to mention that Afilnet guarantees secure connections at all times thanks to its security systems that take advantage of the advantages offered by IP filters.