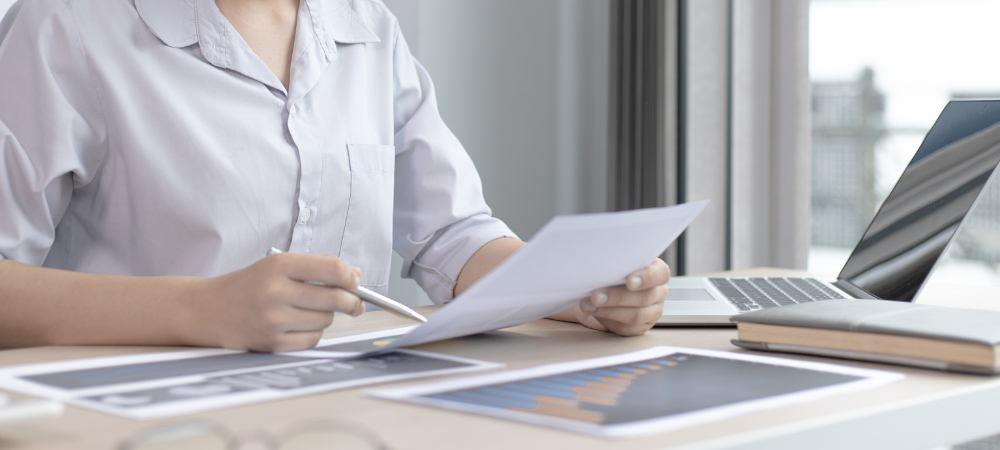 Technology continues to advance and innovate every sector of our lives. For this reason, surely in recent times you have heard about chatbots and how this tool has come to us to facilitate the automation of communications .
Indeed, this powerful conversational tool has managed to capture the attention of large and small companies in record time due to the large number of benefits it offers as a means of contact between businesses and customers. For this reason, it is not an exaggeration to say that chatbots have arrived to change the way brands communicate, becoming the ideal solution for those looking for a way to connect with their own database that is direct, customizable, fast and automatic. .
If everything we just mentioned aroused your attention, you want to discover what a chat bot is and learn about the benefits of chatbots that it can offer you, you found the article you were looking for. We invite you to read until the end because in today's post we are going to tell you about this and much more.
What is a chatbot and why should you implement its use?
Before going on to show you in great detail the advantages of having a chatbot, it is important to know how this tool works, only in this way will you be able to understand why implementing it can be the key to the success of your brand.
To put it in the simplest way, avoiding an endless number of technicalities, the chatbot is a virtual assistant that communicates with users who visit a web page or an application by means of a text message with the aim of providing the visitor with all the information necessary and improve the connection experience . Therefore, it is a technology or digital strategy that develops a conversation with the client interactively through software, such as that provided by Afilnet, to interact and serve all visitors who use a messaging app or browse a page. web, solving the most frequent doubts or redirecting the user to a human assistance operator.
All these actions are carried out by the chatbot automatically, reducing the amount of work that the customer support center must face 24 hours a day, seven days a week.
In short, we can say that it is an automated tool that initiates an interactive conversation with users and potential buyers, guiding us towards the answer they are looking for. As? Through the integration of artificial intelligence and machine learning algorithms, systems that allow the chatbot to learn how to carry out the conversation.
In any case, don't worry because all you have to do is collect information about what all the frequently asked questions are, their corresponding answers and that's it. Afilnet, the provider of the most efficient and reliable chatbot service in the sector, will take care of everything else.
The 6 main advantages of chatbots for quality customer service and optimizing sales
Now, if you got to this point in the article, then we are sure that you understood what an AI chatbot is and how it works as a communication tool. That being said, if you still have doubts about the real usefulness of implementing a chatbot, let us tell you that this instrument offers you endless interesting benefits that will help your brand increase the level of general profits.
If what we have just mentioned aroused your interest, keep reading because below we are going to present all the advantages that implementing chatbots can offer you and that you should absolutely not miss out on.
Provide personalized content
As we have mentioned before, chatbots will solve the frequent doubts of users who visit your website or use your application. In fact, at this point, it is important to point out that brands receive a lot of messages every day, which in many cases are repeated, since potential customers often have similar questions.
From now on, it will be the chatbot itself to provide the personalized content that the user needs in a matter of minutes. All you have to do is configure the most frequently asked questions and the answers, customizing the texts, images and all the visual content that the bot must provide and that's it. Remember that offering valuable content, easy to understand and intuitive, is the key to the success of any business, objectives that you can achieve with this instrument that implements the use of artificial intelligence.
Attract new customers and potential buyers
Another great advantage offered by chatbots is the ability to capture the attention of the visitor and convert them into buyers. Because? If you manage to configure this tool in the most efficient and intuitive way possible, it ends up becoming your business card for the user, because in a matter of minutes the chatbot will be able to present and sell your brand by starting and maintaining a conversation that can lead to a sale. so much dreamed
Let's not forget that this instrument will be in charge of first interacting with the user, helping and guiding him to find what he is looking for. In this interactive communication process, you will be able to take advantage of the functionalities integrated in these tools to suggest certain products or services to the potential buyer in a way that may be of interest to them. In short, you will be able to take advantage of chatbots to start and maintain personalized conversations that can end up being referred to a human assistant who will pursue the customer to make the purchase or directly direct the visitor to make the desired purchase by himself.
Increase engagement and audience interaction
We all know. When a user enters the business website of a business, the brand has a few minutes at their disposal to arouse the interest and curiosity of the target with the aim of persuading them to buy something. That is why it is essential to use tools that captivate the audience, preventing them from leaving the website without taking any action.
It is at this point that the chatbot comes into play. With its visual configuration , this instrument interacts from the first second with the user, starting a fluid conversation that strengthens engagement, that is, the interest of the target audience with your brand in the blink of an eye. Therefore, this widget, which at first glance seems so simple, becomes the tool capable of giving new impetus to your e-commerce, attracting new leads that, otherwise, you would surely have lost.
Direct and proactive communication
With the chatbot you will be able to communicate in a direct, proactive and personalized way with each of the visitors to your website. This tool will not only help you answer all those customer inquiries that usually accumulate in a short time, but it can also become a proactive promotional tool using truly attractive and captivating business language.
That is why we want to invite you not to waste the use of chatbots that, in a short time, will give life to your business website, helping you with its automation to increase the level of profits achieved.
Saving time and resources and reducing costs
Also, as you yourself may have noticed, chatbots are instruments that allow you to save time, money and resources. Because? For an interesting number of reasons, although it has a lot to do with its process of automating conversations.
Indeed, with this tool you will be able to program in advance which are the most repeated questions in your chats with users to plan the corresponding answers that will be provided by the chatbot. In this communication process it is not necessary for an operator or a human agent to intervene, a resource that can be assigned to another customer service area, specialized in solving more complex queries.
It is clear, then, that, on the one hand, chatbots allow you to save time, since they take care of giving the answers that the user needs in a few seconds. On the other hand, your brand will save money and resources that it will surely allocate to other sectors and areas of work.
Improve customer service by streamlining the support center
Offering a quick response that satisfies the customer is essential if you want to persuade and push them to make a purchase. Let's not forget that competition is fierce these days, so if you don't respond to customer queries quickly, the user will go to another brand to find what they are looking for. To avoid this, it is necessary to have a support center that is always available (even on holidays or weeks) and within everyone's reach, providing better customer service and experience. This is where the chatbot can give you a hand.
This automated communication channel will provide the answers that the user is looking for in a few seconds, saving time for both the potential client and your company, also increasing the chances of completing the sales process.
Not to mention that a satisfied customer is a buyer who will immediately recommend your service to other people (family, friends, etc.), boosting the image of your brand and your overall visibility in the market.
Use an Afilnet chatbot to boost your brand and offer a quality user experience
Just as you see them, using a chatbot benefits you in a thousand different ways, allowing you to increase the level of profits achieved and expanding your target audience in a short time. But, to achieve all these important objectives, it is key to choose a provider of this service that is professional and of quality.
Of all those on the market, one of the best is Afilnet, a company that leads the telecommunications and marketing sector. This provider puts at your complete disposal a multi-channel service fully compatible with WhatsApp, Telegram and web pages to create a flow of automatic and intelligent conversations to offer the user personalized follow-up that is always available.
Not to mention that Afilnet provides a global coverage service so that, as companies, they can access the use of the chatbot from all over the world and with any type of operator.
Conclusion
In short, the chatbot can be the communication channel of the future that you cannot miss. Not only will it help you improve customer service, which can efficiently resolve most of the frequently asked questions from visitors, but it also becomes an effective and really valid means of promotion that can lead the user to make the purchase. sale.
As many companies had the opportunity to prove, the chatbot is a unique chat technology that evolves every day to provide quality services capable of engaging the audience in an original way. So, don't waste any more precious time and make this great investment. Communicate with Afilnet and optimize your website with a state-of-the-art interactive chatbot that can answer questions or concerns through its intuitive interface with a personalized experience.