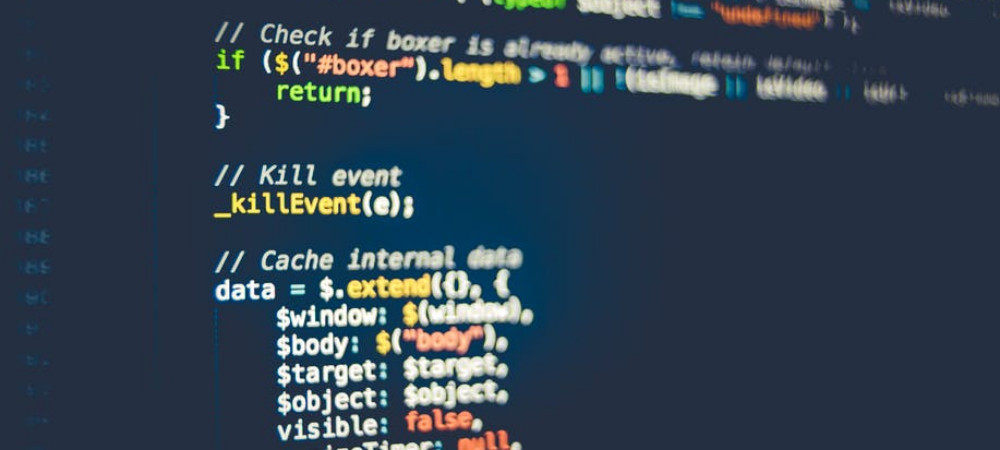 A digital marketing strategy that respects you takes advantage of the opportunities offered by the creation of a landing page or landing page. This powerful tool combined with Email Marketing can help a store increase the number of visits received, as well as increase the number of contacts that are part of your contact database.
As with all the tools that can be used in the world of digital marketing, landing pages, too, to be truly effective, must be planned in detail, taking all elements into account. In short, if you want to make a difference and increase the level of sales of your brand by combining the benefits of landing pages and Email or SMS Marketing, you must optimize the web page.
That is why, if you want to achieve all the goals that you have pre-established by taking advantage of the landing page, you came to the right place. In this article we are going to provide you with a series of useful recommendations that you could put into practice and make your landing page really effective and efficient.
Recommendations to create an incredible landing page
When designing a landing page you must take into account, as we mentioned before, a series of factors that are very important. To give you an example, a landing page should be fairly short incorporating just the right amount of call-to-action buttons .
Likewise, you should not forget to analyze the lead magnet , since the objective of the landing page is to attract the attention of potential buyers so that they leave their personal data that is essential for your brand to be able to contact in the future.
However, in order to design a landing page that is attractive , visually aesthetic, while at the same time providing content that is of interest, it is necessary to pay attention to every detail. Therefore, below, we are going to give you some tips that, if you put them into practice, will guarantee success.
Pay attention to interactivity
As we have pointed out before, what a landing page must achieve is to attract the attention of a visitor. For this, it is extremely necessary to add to the web page movements, transitions and superimposed elements necessary to communicate in a creative , but above all interactive way.
In this sense, it should be noted that technology is constantly evolving, which is why, almost daily, new tools appear that make the metaverse and transactions their workhorse. Remember that these features should help improve the experience lived by the user when entering the landing page, so while it is necessary to create a website that is interactive, this does not mean that it should be complex.
In fact, in many cases simplicity is what visitors appreciate the most, so it is about striking the right balance .
Use adapted designs
However, it is important to underline that the landing page must not only be interactive to capture the user's attention, but it must also have a design that adapts to all electronic devices so that its content can be seen correctly regardless of how it is displayed. you are using a computer or smartphone.
It is what is known in the sector as responsive design , that is, a web page format that adapts to the display modalities of all electronic devices without having to build multiple pages.
In fact, as many statistics show, 60% of users access the Internet through mobile devices, so it is necessary for the landing page to adapt to this type of screen without neglecting the formats of computers. Otherwise, you run the risk of making your landing page less effective because the conversion rate decreases.
Pre-study magnet leads
The Lead magnet is another key element when building a landing page. As we summarized in a few words before, the lead magnet refers to the public that shows an interest in your brand.
For this reason, it is a factor that is not static, but quite the opposite. The interest of Internet users is very volatile, especially in an oversaturated market where the offer of products and services is very wide. Therefore, it is necessary to analyze and study the characteristics of the lead magnet, in order to discover which are the elements that can capture their attention and what are the most current purchasing behaviors.
Capture attention by offering something interesting
Now, if you want to attract the attention of the audience, you should not only prepare a creative and optimized landing page . In fact, for the user to really show interest, it is very important to add an offer or some content that is consistently related to the product or service that your store offers its customers.
It is a tool that you could use to achieve a greater number of conversions where the focal point is knowing how to write a text that is truly persuasive and increasing the number of subscribers in your contact database.
In this way, you can also make the visitor trust your brand more as long as the offer or promise incorporated into your landing page is clear, specific and the terms and conditions are presented.
Cure Branding
At this point, we have to point out that the landing page must be created in a way that is consistent with the values and image you want to project of your brand. That is why we recommend paying particular attention to branding.
What does it mean? To create the landing page you must respect the colors and fonts used in your store. But it does not end here because the essential thing is that the web page built is a reflection of all the values of your business so that the user can easily recognize that landing page with your brand, also generating trust that, today more than ever, is key. to generate higher sales volume.
For this reason, we recommend incorporating your logo in a visible place without occupying the entire web, adding your slogan and it could be useful to add the links to be redirected to your official business website and to your social networks.
Optimize with SEO
Finally, we want to talk to you about another factor that is essential to achieve the pre-established objectives. If you want your web page to be truly effective, it is important that it has a good loading speed because this also favors SEO positioning .
Here we open a small parenthesis. Interactivity is very important to attract the attention of visitors. However, if these elements are not used correctly, you risk a slow landing page.
So one of our most valuable tips is to optimize the page so that it offers a good open speed . Now this is not enough.
You must also create content that is of interest to the audience and that is focused on the search intent. For this, the main and secondary keywords or KW , ALT tags, not very heavy images and internal links are important.
Clearly, deciding how and when to use these elements depends on the previous study that you have carried out. All the information collected helps to create an SEO title that is focused on positioning the landing page in search engines, making it clear at the same time what its content is.
Likewise, the URL must also be friendly, including keywords. Finally, you must pay particular attention to the structure of the content, prioritizing the information provided.
Use Afilnet: the professional platform for editing landing pages
Now, so far, we're going to present you with some practical tips that you should consider before creating your landing page. However, we must mention that, for the landing page to be truly effective, it is also necessary to use a platform for its creation that meets two essential requirements: being intuitive and offering professional tools.
This and much more is offered by Afilnet, a company that leads the world of telecommunications and digital marketing. Its platform offers registered customers numerous features for high-impact landing page editing.
In fact, it incorporates a powerful and very efficient visual editor to add photos or images, create forms or links to redirect directly. Furthermore, not only is the landing page fully compatible with all electronic devices , but it also provides an opportunity to add cloud or third-party services within a few minutes.
Conclusion
To close today's article, we want to invite you to take advantage of the many advantages that a landing page can offer your store. However, it should be noted that if you want your landing page to achieve its objectives, it is essential to know how to build and optimize it in the best way.
It is a continuous work, analyzing the results that are being achieved, to improve the general performance and thus boost the level of sales of your brand.