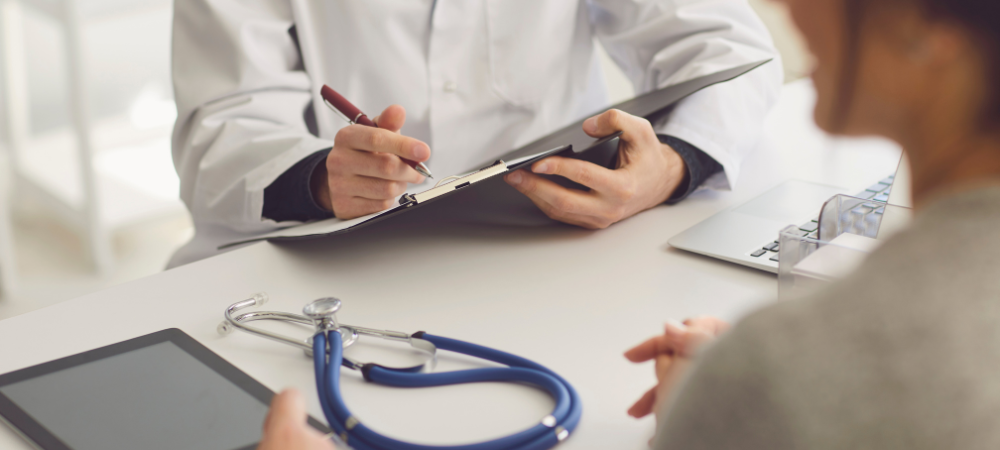 WhatsApp is the best known and used mobile messaging platform in the world. Billions of people use the mobile app on a daily basis to communicate with friends and family in a matter of seconds without any barriers or obstacles.
The advantages offered by this powerful messaging channel are many and that is why more and more companies are using the WhatsApp business API as a means to promote products or services and to offer a quality customer service center.
WhatsApp as a business solution allows medium and large corporations to send notifications, transactional or non-transactional messages in record times, saving time and resources. These benefits make the platform perfect for hospitals, sanatoriums, pharmacies, clinics and medical centers around the world that want to provide an innovative, high-quality service that streamlines patient communication.
If you are also thinking of implementing WhatsApp Business API in the healthcare sector , but you want to know what this tool can offer you, you have come to the right place. This is what we are going to talk about today.
The advantages of using WhatsApp Business API in the health sector and clinics
We all know that the WhatsApp app has become the ubiquitous medium, that is, the most used channel to maintain communication between people. Its ability to interconnect thousands of users in a few seconds makes it the perfect tool for healthcare professionals who need to streamline and improve the efficiency of their patient support centers.
Therefore, do not be surprised if the use of this tool in the health sector is going to offer you incredible benefits like the ones we are going to show you below.
Fluid communication
Many people communicate through this app, so the WhatsApp professional API is the perfect tool for a clinic that aims to have fluid communication with patients. Let's not forget that familiarization with a certain technology can make a difference, so the use of WhatsApp API for business is surely what a hospital needs to be more accessible.
accessible tool
As we have mentioned before, there are many users who have WhatsApp downloaded to their mobile or electronic device. This facilitates communication between health personnel and patients because, in a matter of minutes, messages and notifications can be sent that keep the user informed about their health status or remind them of the scheduled appointment for the next day.
high security
Another great advantage of the WhatsApp business API for sectors such as healthcare is its high level of security. Indeed, it is very important to emphasize that this means of communication uses what is known as end-to-end encryption . What does it mean?
This is a data protection measure by which sent messages can be visible only by the sender and the recipient. As you may have noticed yourself, the encryption makes the platform a very secure instrument, even for sharing sensitive and personal data such as what is sent between a doctor and a patient.
Also, it should be noted that the WhatsApp Business API offers other types of protection measures. For example, the API created by Afilnet , which can be integrated into business software or the official website of the health center, has a security system by IP filter . In this way, full control of those who use the platform is guaranteed at all times.
Sending multimedia files
There are many ways to send notifications, but WhatsApp API is one of the best because it allows you to share multimedia files of all kinds with patients. PDF, images, videos, voice notes and many more. There are no limits with this business solution. This is an important benefit that you should take into account because, in many cases, the functionality will allow you to offer complex medical information to your patients in the blink of an eye.
Not to mention that all these multimedia files are saved in the chat so that they can be quickly consulted by medical personnel later, speeding up medical care times.
High open rate
On the other hand, we cannot not mention the fact that WhatsApp Business offers a very high opening rate , above other communication channels. This is due to the large number of users who use the app to send messages on a daily basis and because it is a personal medium that is present in many electronic devices.
In fact, if we think about it, a person is more likely to open a WhatsApp message almost immediately than an email that has arrived in a cluttered inbox.
Reduction of waiting times
Finally, another great advantage that no hospital or health care center should miss out on has to do with the ability of the WhatsApp business API to reduce waiting times . Because?
The API allows the creation of message templates that can be sent automatically by chat so that the client receives a response in a short time . We are referring to the welcome or away messages that will provide the user with the relevant information that is always needed.
In addition, the WhatsApp business Afilnet API allows you to implement a chatbot , a tool that will be able to answer frequently asked questions from patients, saving time and resources that can be used in other work areas.
WhatsApp Business API use cases for healthcare centers
As you may have noticed yourself, using the WhatsApp business API offers many advantages to healthcare companies of any kind. Having said that, the time has come to tell you about the ways in which WhatsApp allows us to reach patients, that is, we are going to show you cases of use of WhatsApp as a communication tool for health professionals and health professional centers.
sending notifications
Clearly, through the WhatsApp API you will be able to send notifications to clients using not only text, but also images, call-to-action buttons, links and emojis that will help create a closer bond with each patient without losing the necessary formality.
You will see that, with this tool, you will be able to create and send transactional messages in minutes. You can even automate the chat with the creation of message templates where you provide general information of value to users who contact your health center for the first time.
To give you more concrete examples, you can schedule the sending of appointment reminders, information on how a medical study will be carried out, what are the requirements to access a service provided by the sanatorium. Even the doctor himself can contact a patient to provide confidential personalized information .
Support center
This point is very important because it summarizes the main function of the WhatsApp messaging application through the API. With this channel you will be able to create a quality patient care center that is always available and guarantees efficiency at all times.
In fact, with the API you can send truthful information and notifications that are of interest and value to the recipient in a few seconds, generating a higher level of trust with the contact database.
Let's not forget that, with the API, it is possible to manage a multi-agent and multi-sector support center , so users can resolve their doubts and problems efficiently. In a few minutes you will be put in contact with a human agent trained to solve this specific problem, so not only waiting times are reduced, but also the resolution of the problem is guaranteed.
Likewise, as we have mentioned before, Afilnet allows you to create and incorporate the use of a chatbot, which becomes a virtual assistant available 7 days a week, 24 hours a day . With this tool, your health center will be able to respond at any time to frequent customer queries.
Logistics
With the use of WhatsApp through API, it is possible to efficiently manage the logistics area to confirm the arrival of medical supplies , products for patients, send delivery reminders and even notify the customer of any type of delay in the delivery of a purchase done.
Offering an organized logistics center improves the image and reputation of the health sector, increasing the level of patient satisfaction and even increasing its credibility.
Qualifications of the services offered
Knowing what is being done well and what is being done wrong is essential in order to improve the services and products offered by clinics. For this, it is necessary to use and send a satisfaction survey or quality survey, and there is no better way to request its completion than through WhatsApp.
Just send a message and invite the customer to click on the added link to be redirected to the survey or press the interactive buttons to discover their degree of satisfaction in the blink of an eye.
With the information collected, you will be able to know what are the strengths and weaknesses of your health center to make the necessary adjustments.
promotion of services
Recently Meta has introduced the possibility of sending not only transactional messages, but also promotional messages. With this functionality, which must be used carefully to avoid account blocking, you can send templates where you promote your medical services to patients, offering a discount or a small gift that allows you to increase sales.
Good practices to improve the patient care center
To achieve the best results with this powerful means of communication and create a service center that improves the customer experience, it is necessary to take into account some recommendations such as the ones that we are going to tell you about below.
As we told you before, with Afilnet you can integrate WhatsApp business into your business software to optimize communication. In addition, you cannot fail to take advantage of the use of pre-approved templates. With this type of message created specifically for the health sector you will have a click cover, notifications, reminders, appointments and rescheduling . You will only have to select or plan which of these templates to use and when you should send them to optimize your customer service center , reducing associated expenses and improving efficiency. We assure you that the tools integrated by Afilnet will help you manage your appointment system.
Likewise, it is advisable to use the messaging application with the integration of the chatbot so that the virtual assistant can answer the most common questions of patients about your health services. Finally, do not forget to evaluate the quality of your care with a satisfaction survey and make the necessary improvements.