SMS from PC
Our Windows application allows you to send SMS from your computer or laptop. If you are a Mac OS user you can use our website to send SMS
Fully functional, our software offers you the same functionality as our web platform.
Shortcut, allows you to create a shortcut on your computer with sending SMS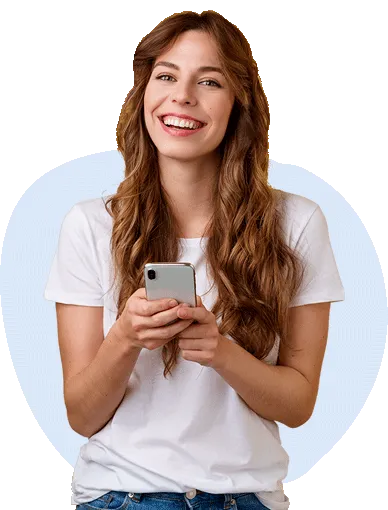 PC application
Our software will allow you to send SMS notifications and carry out massive campaigns in minutes
How can I download and send SMS from my computer?
The process to send SMS from your PC is very simple, you just have to follow the instructions below:
1.- Download our software for Windows
You can download the application to send SMS by clicking on the following button:
2.- Install the application on your computer
Unzip the ZIP file, run the newly downloaded installer and follow the steps to install the app. In less than a minute you will have the application installed on your computer.
3.- Use the "Afilnet" application for the first time
3.1.- Run the application
To run the application, search your computer or desktop for the application named "Afilnet".
3.2.- Register as a client in Afilnet
As this is the first time you use the application, you will need to register with Afilnet to obtain an account with which you can later access your account in the "Afilnet" application.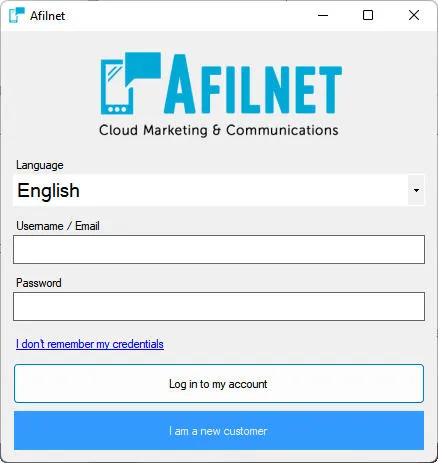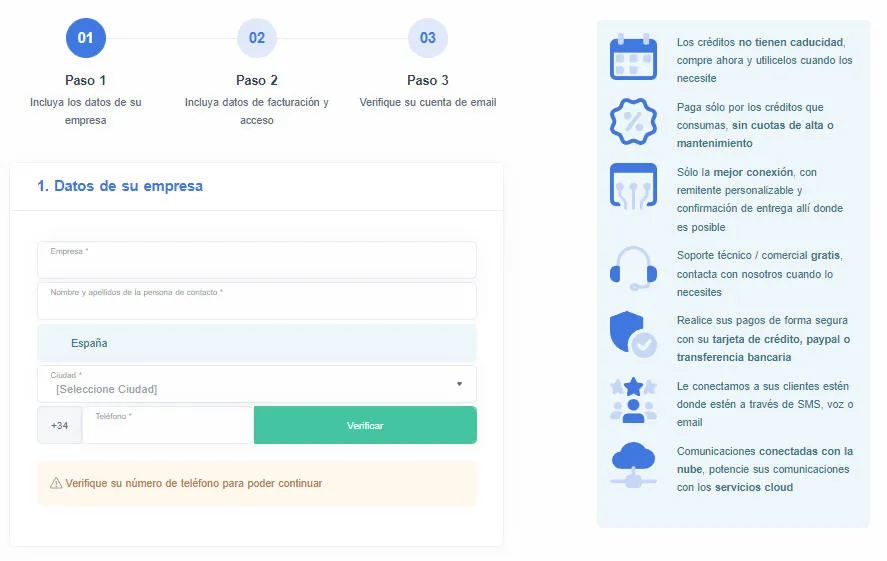 3.3.- Access the application
With this action you will have finished the installation and configuration of the application and you will be able to use our software to send SMS. Our team will help you with any questions or issues you may have.
SMS from PC features
SMS with personalized sender
Customize the origin of your SMS by indicating a phone number or text. (Not available in all countries)
Global coverage
We connect you with more than 160 countries and 500 operators worldwide
Management panel
Afilnet offers you the most advanced management panel in the world
MultiAccount
Create subaccounts for different departments, subsidiaries or franchises
Shipment tracking
Know your shipments' minute delivery status
The best rates
We work to offer you the best rates to any destination in the world
No expiration
Their credits do not expire, recharge your balance and spend it when you need it
Secure payment
We offer you different secure payment options, so you can recharge without worrying
Clean your contacts
Know the status of phone numbers and remove unavailable ones
Copy and paste
Create contact groups by simply copying and pasting recipient numbers
Advanced search
Search on any field related to your contacts
Advanced edition
Modify "on the fly", copy / paste, replicate groups... Everything you need to manage your contacts
Unlimited
Create groups without limitations of any kind
Import your contacts
Import your contacts easily from XML, TXT or XLS
Export your contacts
Export your contacts easily to XML, TXT or XLS
SMS Personalized by recipient
Send personalized messages with different attributes in a massive and individualized way
SMS Personalized by recipient
Send personalized messages with different attributes in a massive and individualized way
Group events
Schedule events for contacts you add to a group
Calendar
Consult all your past, present and future shipments in the shipment calendar
Presentations
Send practical presentations / catalogues attached to your messages
Surveys
Send surveys to your customers via SMS and analyze their results
Discount coupons
Send discounts to your customers and manage them from your account
Events
Send an event to all your customers and follow the evolution from your account
Attach PDF documents
Send PDF documents to your customers attached in their SMS messages
Contracts and payrolls by SMS
Send your employees' contracts or payrolls directly to the mobile
Audio
Attach to your messages, audio messages, radio spots, music, etc.
Images / Video
Send videos attached with your messages, the most visual way to reach your customers