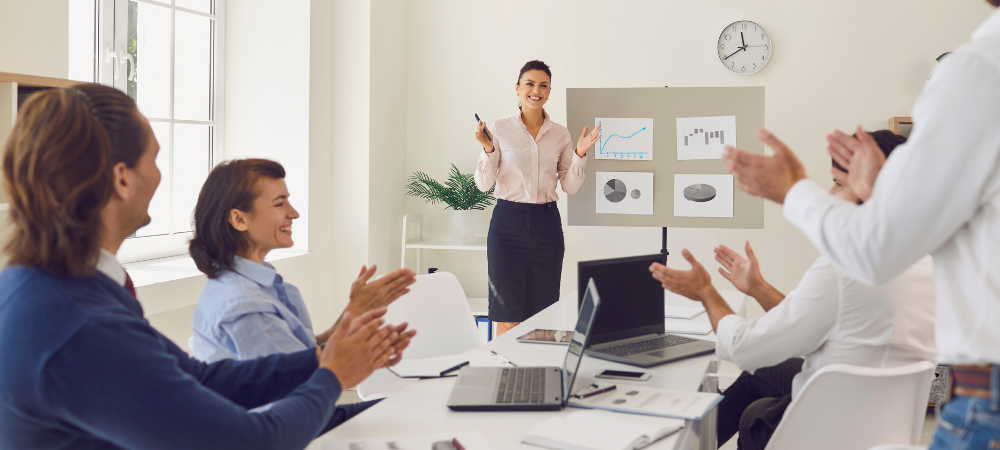 For online stores, taking advantage of the benefits offered by digital marketing strategies is essential in order to increase the level of profits. Today, there are several communication channels that you can use to capture the attention of your audience, but among all of them, one of the most effective and efficient is SMS Marketing.
In fact, the massive sending of text messages has become a privileged tool for e-commerces that want to expand their target audience. Let's not forget that, despite the fact that many consider the text message obsolete, statistics show that SMS can offer incredible advantages for being more direct, customizable and fast, in a scenario where the audience receives a lot of emails that they do not even open.
Therefore, if you want your online store to reach all the pre-established goals and increase the level of sales , what you should do is implement a strategy of sending massive SMS that can capture the attention of new buyers or recover old customers.
On this occasion, then, we decided that the time has come to write this article where we are going to give you some advice on how to take advantage of the benefits offered by SMS Marketing and thus boost the success of your e-commerce.
Improve sales with Massive SMS
Text messages allow you to implement a very flexible and versatile marketing strategy. In this sense, it should be noted that SMS can be sent regardless of the type of business because they can be personalized based on the message that you want to send to the audience.
Indeed, after having carried out a market analysis and having created a truly attractive text, you will be able to send an SMS to achieve different types of objectives. Because? On some occasions you will be able to distribute a text message to attract the attention of new clients that you can later add to your database. On other occasions, it may be convenient for you to start an advertising campaign to retain your oldest customers and encourage them to make regular purchases, not to mention that SMS can also be used to recover abandoned carts.
Simply put, with mass texting, the sales possibilities are limitless. In fact, we cannot fail to point out that SMS marketing is a means of communication that is characterized not only by its ability to personalize each of its elements and by its immediacy , but also by the possibility of organizing automatic sending of messages. to save time and money.
Types of Massive SMS that you can send
Now that you discovered why you should consider implementing bulk SMS to boost your e-commerce, we are sure that you must be wondering what types of text messages you could create to sell more.
As we have mentioned before, thanks to the versatility and customization capacity of SMS, you can create any type of content that you will then send to your contact database depending on the objectives you want to achieve and the purchasing interests of your customer. audience.
To help you prepare your SMS Marketing plan, we are going to present some ideas on how to take full advantage of the potential offered by this powerful communication tool.
Welcome
One of the most sent text messages is surely the famous welcome SMS, which will be sent automatically after the visitor has registered in your online store. What is sought with this message is to assure the client about the security of your web page. In addition, you can take advantage of and encourage potential buyers to purchase a product or service from your store by offering a discount coupon.
Order confirmation
If you want to create a closer bond with your customer and increase their confidence in your brand, you cannot fail to take advantage of the text message that you can send to confirm the purchase recently made to the buyer.
In this sense, it should be clarified that, due to the scams that happen daily, people have a certain degree of distrust when making purchases online, especially if they do not know the store yet. Therefore, sending an order confirmation SMS will make the customer feel more secure.
change of status
For the same reason that we mentioned before, always keeping the client informed about everything that has to do with the order placed is essential. In this way, the customer will have more confidence in your business, so it is important to send an SMS when the order status changes. To give you an example: when the package is shipped, when it is in transit to the delivery point or when the order is about to be delivered.
feedback
Now, for your business to be able to sell more products or services and increase the volume of profits, you must analyze the entire purchase process and the experience lived by the buyer. It is, therefore, very important to know the opinion of your audience, to discover which are the factors that are guaranteeing your success and which are the weakest points of your e-commerce and introduce the necessary improvements.
In this case, the SMS becomes a very useful tool, because you can ask your customers for the option or feedback by adding a link in the body of the message that will redirect the reader to a satisfaction survey.
payment link
Also, you should know that text messages are one of the safest communication channels, so you can take advantage of this benefit to send the customer a payment link if requested. It then becomes an easy, fast and above all safe means of payment.
abandoned cart reminder
In some cases, a potential buyer adds something to their shopping cart and then abandons it. The reasons can be many, but if you don't want to lose that sale you could send an SMS. In fact, the text message becomes, in this case, a reminder to invite the user to complete the purchase, including an interesting discount coupon.
Returns management
The customer is not always satisfied with the purchase made. Regardless of the cause, you can send an SMS to the buyer to start and follow up on the return process. In the message, you can add instructions and the specifications that the user must follow to obtain the refund.
personalized message
Clearly, customization is the key to everything these days. So why not take advantage of bulk SMS to create a closer relationship with your audience? As? Sending a text message to congratulate him on his birthday or other special dates, sending a limited time offer that is exclusive just for him.
release notice
Are you about to launch your new product or service? There is no better communication channel than the text message, a means that you can use to keep your audience informed, thus increasing the level of interaction , also boosting their loyalty .
Notification of restocking of star products
Finally, we cannot fail to mention the SMS that can be distributed to communicate that a successful product from your store has just entered again. In this case, not only do you increase interaction with the customer, but you can increase your profits because it encourages the buyer to make the purchase by taking advantage of the feeling of urgency.
Why take advantage of Afilnet's bulk SMS service?
As you may have noticed, bulk SMS offers many advantages. However, in order to achieve the best results and efficiently boost your e-commerce, it is essential to choose how to implement this marketing strategy.
The best thing you can do is trust the service offered by Afilnet, a well-known company in the world of telecommunications and marketing, which provides customers with access to an intuitive and interactive platform.
Thanks to all the tools incorporated by Afilnet you will be able to create a truly successful Massive SMS advertising campaign. In this sense, in the blink of an eye, you will be able to import the contacts from your database and then customize the text messages to be sent by adding all the information you consider necessary.
And, if you want to save time and money, you can enjoy the possibility of scheduling SMS Marketing campaigns , configuring the content of the SMS to be sent, the day and time, creating an automated calendar . Not to mention that, if necessary, Afilnet makes its team of software experts available to the user to connect the API with the client's website , online store, ERP and CRM, guaranteeing high levels of efficiency and security.
Conclusion
In short, the use of bulk SMS has become an effective marketing strategy that can improve the sales of your e-commerce, standing out from the competition that characterizes the market today. In fact, being a customizable, direct and secure channel , it helps not only to attract new customers , but also to retain your oldest buyers, improving the shopping experience at 360°.
SMS Marketing can be considered a powerful tool if it is implemented in the right way. Therefore, if you want to achieve the best results, trust Afilnet and its team of experts who will advise you to increase your sales and achieve your goals .