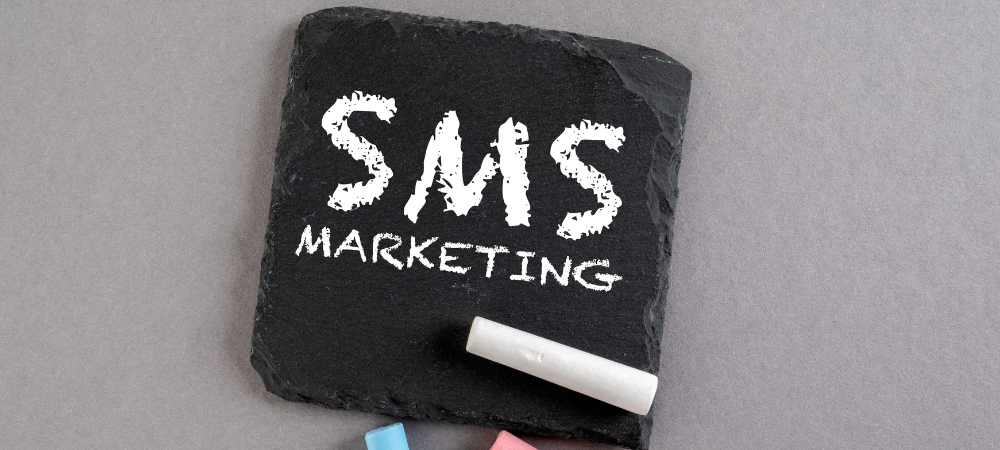 Within the world of digital marketing, one of the most successful strategies is sending massive messages. Indeed, many statistical studies in the sector have shown that SMS marketing is one of the most effective communication resources that can be used today, so the large number of advantages offered by sending mass text messages should be taken advantage of by any Kind of shop.
For example, the study carried out by the Content Marketing Institute has shown that 96% of the messages sent are read by users, unlike emails, which usually provide an opening rate of 10%. Interesting, right?
That is why SMS Marketing is a strategy that all types of companies should implement in cases of wanting to increase the level of profits achieved , retaining old customers and attracting the attention of new buyers.
We are going to talk about this and much more in today's article.
SMS Marketing campaign success statistics
Many believe that SMS is an outdated communication channel that is destined to disappear. Far from being the case, in recent years the enormous potential of this communication tool for any type of business has been demonstrated.
Indeed, if the mass sending of text messages is implemented correctly, it becomes an opportunity that no one should miss. This is not what we say. They are the statistical studies applied to the sector that demonstrate it, as we are going to present below.
According to some recent studies, SMS Marketing offers an average opening rate of 98% , a number that is surely higher than other means of communication such as Email Marketing, thus reflecting its power of effectiveness.
Likewise, it has been shown that the text message is a highly interactive medium because, on average, 45% of users respond to the SMS sent by a brand, thus allowing the creation of a closer link with the audience, increasing the chances of completing a sale.
On the other hand, unlike the sending of emails, the distribution of SMS is a channel that is not very saturated. So far, it is estimated that only 61% of companies do not use it frequently as a communication strategy, so it is more likely that your message will be opened by the user and that they will show interest in what you are offering.
Not to mention that sending SMS is the preferred channel for 85% of people who prefer it over an email or a phone call. What does it mean? Simply that the audience considers the text message a more appropriate way of receiving informative or discount notifications compared to social networks, for example.
In any case, this does not end here because SMS Marketing also offers a very interesting average response time . In general, after receiving the message on the mobile phone, the user opens it in 90 seconds , so the company-client interaction is much closer, regardless of the type of campaign started.
10 reasons why sending Massive SMS guarantees success
Now, after having presented you with all the interesting statistics, we are sure that you must be wondering what are the benefits of creating a perfect SMS marketing campaign.
In this regard, you should know that the bulk sms campaign has a lot to offer, despite the limitation of 160 characters . Indeed, as you will realize below, a well-constructed text message allows you to start a truly successful marketing campaign , capable of promoting a brand's product or service , encouraging potential customers or old buyers to make the purchase. buys.
Fixed and economic costs
One of the great advantages of sending campaigns through text messages is the possibility of promoting an exceptional product or service, reducing the expenses that must be faced. In this sense, if compared to other means, sending an SMS campaign has a reduced price , in addition to allowing payment per shipment, which makes it possible to make a lower investment by adapting the expense based on the budget.
High opening rate
As we have mentioned before, the SMS marketing campaign has a very high open rate . What does it mean? Simply that SMS are opened much more frequently than email, so you get better results in less time.
This is a very interesting advantage because the open rate is one of the most important metrics in the world of digital marketing. Let's not forget that, if the client does not open the promotional or informative messages that you send, they will not be able to carry out the action that you are complying with. That is why SMS turns out to be a more successful medium than any other marketing channel.
instant delivery
Sending SMS campaigns provides the opportunity to benefit from another great advantage. We refer to its immediate delivery capacity. In this regard, it should be noted that the text message after being created can be sent to the mobile devices of the selected database in a few seconds without the need to have access to an Internet connection that in some cases fails.
This characteristic of sending and receiving messages makes this communication channel have a very high deliverability rate , even in remote parts of the world.
Segmentation and personalization
However, the success of an SMS campaign depends on its ability to capture the attention of the audience . It's not just about sending discounts and promotions, but rather about creating attractive 160-character messages.
It is at this point that SMS Marketing provides another interesting competitive advantage that you should take into account. In fact, this way of communicating with your target audience allows you to segment the target audience and personalize each text sent , thus being able to refine the content you want to provide.
High ROI (return on investment)
On the other hand, if you are wondering why SMS are the best strategies to communicate, we must tell you that this system offers a high ROI, that is, a great return on investment. Let's not forget, as we mentioned before that writing to your customers, a message is less expensive, so the investment you must make is lower, while at the same time the chances of concluding a sale are increased, increasing the profits of a brand.
Higher level of customer trust
Another benefit of SMS marketing that not many know about has to do with its ability to build a closer and more trusting relationship with your audience. In this sense, we must point out that, in order to distribute offers or notifications, it is necessary to wait for the client to have given their prior consent.
Although this may seem like a limitation of messages when creating a contact list, in the long run, it ends up becoming an interesting advantage. Because? Due to the fact that you will be sure that you are communicating with an audience that is interested in the content that you offer.
Continuous and bilateral interaction flow
Likewise, if you are thinking of implementing SMS marketing in your company, you have to know that it is a medium that allows you to create continuous and bilateral interaction with customers. To give you an example, you can add a code to the message that must be sent by the recipient to access a discount or an offer that may be of interest to them, creating a genuine and meaningful conversation that even generates a higher level of trust between companies. -buyer .
campaign schedule
Furthermore, it is important to point out that the SMS to be sent can be programmed . This is a very important benefit because it allows you to create a campaign in advance and then schedule when it can be launched, saving time, money and resources that can be used in other areas of the company.
high security
Fraud is the order of the day. However, in this daunting scenario, one of the safest communication channels you can use to connect with your audience is SMS marketing.
Indeed, we have to tell you that the text message can hardly be violated and that is why one of the most used cybersecurity services, including by banks, is double authentication through SMS . What is it? It is a service through which a user can access their personal area on any platform by entering the code that is sent to them through a message to reduce the chances of being a victim of a cybercriminal.
As you may have found out yourself, the use of text messages is very secure, so you never have to worry about the content provided to customers being compromised.
Analytics creation
Finally, we cannot fail to mention another interesting competitive advantage of text messages as a marketing strategy. We are referring to the possibility of analyzing the performance of the campaigns started, that is, the creation of analytics and reports that help to monitor the results that are being achieved and also evaluate the behavior of the audience with respect to the content that is sent with each SMS.
Discover what Afilnet can offer as a professional SMS Marketing platform
SMS as a communication tool is a powerful tool that no brand should miss if it wants to improve its reputation by increasing the level of sales achieved. However, in order to achieve these objectives, it is extremely important to know how to select the most appropriate SMS marketing service provider .
Of all those that can be contracted, one of the best is Afilnet , a leader in the field of telecommunications and marketing that offers users access to a state-of-the-art platform for the preparation of an advertising or information campaign by medium of messages that is successful and triumphant.
In order to help clients achieve all their goals, Afilnet has created an intuitive and interactive platform where all the necessary tools can be used to create high-impact SMS. In the blink of an eye, you will not only be able to prepare the content you want to distribute, but you will also be able to schedule the campaign by communicating with thousands of customers in record time thanks to the fast connection with all the operators offered by Afilnet.
So what are you waiting for? Put Afines professional platform to the test and reach all your sales goals right now.