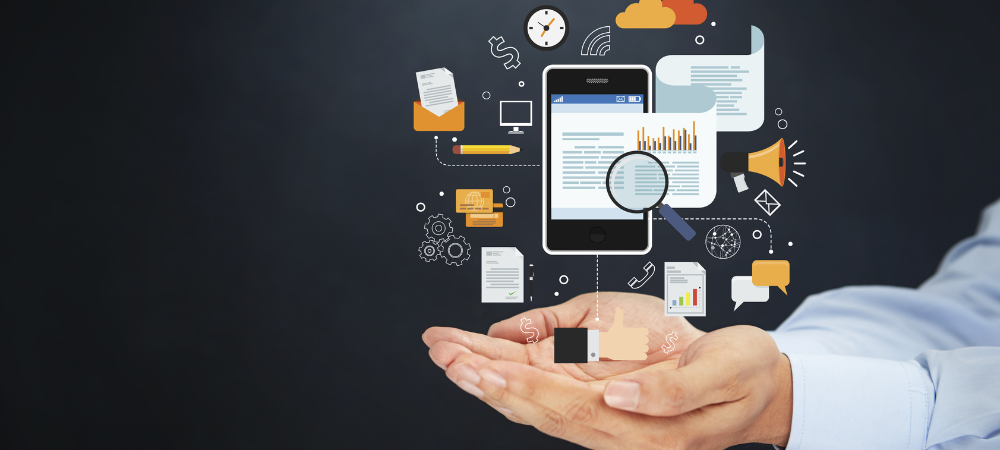 Currently, most companies seek to attract new customers to increase the level of profits and general billing. However, it should be noted that, despite this sales technique is very effective, it requires a fairly high initial financial investment, unlike the marketing strategy aimed at retaining old buyers.
Indeed, as demonstrated by many studies in the sector, implementing loyalty techniques is more convenient and advantageous in the long term with respect to the strategy of attracting new customers. Because? The reasons have to do above all with the fact that having a constant customer flow of regular buyers guarantees regularity in billing levels, which does not happen with sporadic customers who buy in your e-commerce today to never return. . This was demonstrated by the BIA/Kelsey study that has remarked that 50% of company profits come from regular buyers.
That is why, in today's article, we are going to tell you how you can take advantage of the advantages offered by loyalty and how you can implement to achieve the best results through the configuration of the SMS Marketing messaging service.
What are the expectations and interests of customers?
First of all, we have to point out that the customer loyalty strategy is the set of techniques that aims to offer the best customer service. In this regard, we cannot forget that satisfying the needs and demands of users is the key to encouraging the audience to return to buy a product or service offered by your brand, thus strengthening their loyalty and increasing your profits.
For this reason, the first thing you must do to be able to implement loyalty techniques correctly is to discover what the expectations of your target audience are in order to satisfy their needs and create a closer business relationship with their customers. With that said, let's now see what are the current expectations of the audience that you absolutely must know to succeed with loyalty.
immediate responses
Many studies in the sector highlighted that, today, consumers highly value receiving answers to their queries in an easy, fast and personalized way. Then, it is clear that the main expectation of an audience is to obtain fast, practically immediate answers to the questions made to the customer support center that must be trained.
That is why it should not be surprising the success of live chats, that is, web chats and chatbots, in recent years, direct and fast services that allow you to communicate with customers in record time through templates. set by companies.
self service options
In a world as globalized and competitive as ours, a brand can receive questions and queries from users at any time of the day or night, especially when the online store offers products and services internationally.
This obliges all companies to have a customer service center that is always available even outside office hours, so that the user can find the answer to his question by himself. In light of what we have just mentioned, it is clear that consumers expect brands to make available different self-service options that provide simple and immediate answers that help them save time.
Successful tips to retain customers by sending bulk SMS
However, implementing loyalty strategies not only requires knowing what are the current and changing expectations that users have and that must be satisfied. For these techniques to be truly successful, it is necessary to plan and manage the steps to follow at each stage to identify the key factors that cannot be overlooked.
We are going to talk about this below.
Study your target audience and collect information
The first thing you should do if you want to retain your old customers is to study their behaviors, demographics, and personal interests. Because? In this way you will be able to get to know them better, discover patterns of behavior that will help you identify what they like the most, thus you will create attractive promotional SMS that capture their attention through discounts, gifts or offers.
In a few words, what you should do is analyze your target audience and then carry out the corresponding segmentation based on personal interests and tastes, creating subgroups that present similar characteristics. The objective is to have a global vision , but at the same time precise what are the expectations, demands and problems that your clients face, essential information to retain each buyer efficiently.
Improve the relationship with your current customers
As we have mentioned before, if you want to increase the level of profits by retaining your current buyers, it is key to improve your relationship with consumers, so your customer service team becomes the most important piece in this marketing strategy.
Indeed, we cannot forget that a satisfied customer is a buyer who will contact your brand again to make a new purchase, in addition to recommending your products and services, even to friends and family.
That said, you must be wondering how to retain customers with SMS by improving the customer experience with the aim of retaining the user? There are many techniques from which you can choose, but the most effective is to have a customer support center trained to detect and solve the problems, complaints or needs of the audience in a short time.
Contact your audience frequently
On the other hand, you should not forget that in today's world competition is fierce, so there are many brands and online stores that offer the same catalog of products and services or something similar. This makes it more likely that the customer, after a while, will forget about your company, especially if the competition runs a lot of promotional campaigns.
In this situation, your number 1 ally is frequent communication with the user. What are we referring to? Simply, to the fact that, to prevent your contact database list from being directed towards another brand, you must create a direct, fluid and frequent conversational flow with each user to keep their interest alive over time.
In short, it is about establishing a closer relationship with the consumer, keeping them informed about all the news of your company, arousing their curiosity and encouraging them to want to know more. In this sense, we do not refer only to the sending of notification messages, order delivery or assistance notices. We invite you to create a conversation with the buyer to communicate what are the new trends that are related to your type of store, what are the new products that are going to be incorporated into your e-commerce and notify when the new season of exclusive sales, for example.
Personalize your SMS by launching an optimized promotional campaign
Now, yes, on the one hand, creating a fluid conversation with customers is essential for their loyalty, on the other hand, it is key to select which communication channel should be used and how to personalize the message sent.
Of all the means of communication, one of the best is SMS Marketing, that is, the massive sending of text messages . Because? In a few words, because it offers a lot of interesting advantages that we are going to summarize quickly.
SMS marketing is a direct channel that reaches users' mobile phones. Being a medium still little exploited, it has a very high opening rate , especially when compared to that offered by Email marketing. As if this were not enough, as studies in the sector show, when a company sends a text message, the recipient opens it no later than 5 minutes after receiving it, so the chances that you will be able to complete the process are higher loyalty over time.
Likewise, it should be noted that the SMS can be personalized in each of its elements. Indeed, by accessing instant messaging platforms specialized in the massive sending of text messages such as Afilnet, you will be able to customize the sender, the text and even add links. This high level of customization is essential if you want to carry out a successful loyalty process, because only in this way will you be able to send messages with offers that match the tastes and interests of a certain audience.
Let's not forget that making the customer feel special is very important, since it creates a psychological connection that will make your consumer prefer your brand and the experience you offer.
Offer valuable content
Finally, to ensure success with loyalty, you must pay close attention to the SMS sent and its content, which must offer some value that is of interest to your old customers. In this sense, transmitting value to your audience by providing a high-impact message improves the general experience of the buyer, thus managing to improve even the reputation of your brand in the market.
Conclusion
To close with today's article, we want to point out that, in order to achieve the success dreamed of by any company, it is no longer enough to constantly attract sporadic customers. Today, it is necessary to retain the list of buyers who often offer a much higher conversion rate , while at the same time reducing the level of spending on promotional campaigns that stores must face per web page.
The important thing is to implement a set of loyalty techniques that is effective, capable of improving the user experience , providing value to differentiate yourself from the competition, sending an attractive and personalized SMS that attracts the attention of your customers quickly and in real time. paying attention to the small details that make the difference.