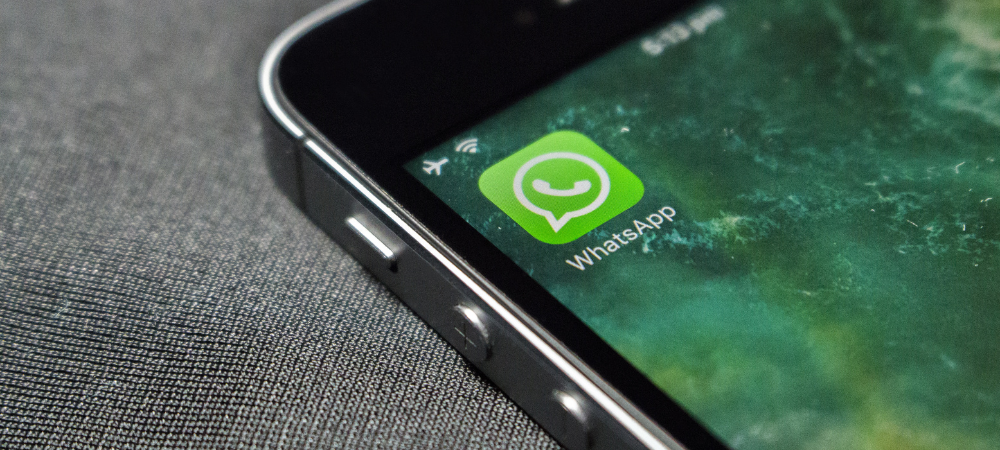 When talking about digital Marketing, we all think of Email Marketing or mass sending of text messages. However, in recent times, the number of companies that have implemented WhatsApp marketing has begun to grow, as a promotional channel that can increase the level of profit of a business.
We are referring to a type of digital Marketing that takes advantage of all the benefits offered by the most widely used instant messaging platform in the world to reach an ever-growing audience, in the blink of an eye. As? Using all the tools integrated in the WhatsApp Business API , a communication medium that has recently introduced the possibility of sending promotional transactional messages .
If what we have just mentioned aroused your curiosity, we invite you to continue reading the article. Here, we are going to tell you everything you need to know about WhatsApp marketing and how you can implement it as a promotional strategy for your brand through the WhatsApp for Business API.
WhatsApp Marketing VS Email Marketing
In order to take advantage of the advantages offered by the WhatsApp Marketing strategy, it is necessary to know what are the main differences of this marketing channel with respect to traditional communication methods such as emails or SMS.
In this regard, it should be noted that customers receive endless advertising emails on a daily basis and, to a lesser extent, text messages, so there is a risk that the notification sent will not even be read by the recipient, especially in times of sales. Faced with this situation, brands and sales teams have begun to look for alternatives in order to encourage potential buyers to make a purchase.
In this way, and especially thanks to the recent authorization by the WhatsApp app, instant messaging has become a powerful communication tool that can be used not only to create efficient chat customer service centers , but also to start marketing campaigns through WhatsApp.
Having said that, we are sure that you must be wondering: what can a WhatsApp campaign offer that Email Marketing cannot? The answer is only one: increase the chances that the recipient will open the message and make a sale if you create a persuasive message with high impact.
In this sense, unlike sending mass emails that provide an open rate of 15%, messages sent to your database via WhatsApp increase the response rate of 40% , since the average customer will open your notification in less than 5 minutes. It is clear, then, the enormous potential of this means of notification by chat.
The unique benefits of the WhatsApp Marketing strategy
However, it should be noted that the popularity of the use of WhatsApp as a communication channel is not by chance. Since Meta approved the possibility of using WhatsApp to send transactional messages to the contact list, the WhatsApp marketing campaign has begun to be implemented by thousands of brands that in a short time managed to achieve all the pre-established profit and sales goals. Because? We are going to tell you about it below.
Proactive outreach with customers
One of the main benefits of the WhatsApp channel is the possibility of starting a personalized and fluid conversation with users. At this point, we must point out one thing.
In order to send messages through the platform, it is necessary to have the prior authorization of the client. This guarantees that the recipient of the message you are configuring is interested in your brand, so receiving news from you will be pleasant for the user.
Thus, by carrying out marketing actions through the WhatsApp application, you will be able to establish communication with potential clients and millions of users who already show interest in the products and services that you provide, so the chances that the transaction will materialize are high. sale.
Cost effectiveness
With the WhatsApp Business API app, a business can reach millions of active users in the blink of an eye, while reducing management and communication administration costs. Therefore, it is clear that having a WhatsApp business profile is really profitable for a brand.
With a single platform, the company can create a customer service center, always available thanks to the programming of sending automated messages , while at the same time, with traditional WhatsApp, it will be able to send promotional content that adds added value appreciated by the audience.
Efficient customer support center
As we have mentioned before, using WhatsApp Business API as a marketing strategy for your business, allows you to create a truly efficient customer support center, capable of quickly responding to all user queries, saving time, money and resources.
Indeed, WhatsApp Business is an application that is integral to your brand's business website through an API, which allows you to have a user assistance center that is multisectoral and multiagent . What does it mean? With a single telephone number, you will be able to promptly respond to customer queries, who will be referred to specialized human agents in the corresponding sector to receive personalized advice in a matter of seconds. Incredible, right?
Courier Service Automation
On the other hand, the efficiency of marketing via WhatsApp is also due to the automation in the creation and sending of interactive messages that capture the attention of potential customers who use the messaging application.
In fact, one of the most important advantages of the API is the possibility of preparing interactive messages in advance, the famous templates , which incorporate quick response buttons that will automatically guide the user to the answer they are looking for. This makes the conversation not only faster, but also more fluid and simple for users who will be able to answer their frequent questions, even outside the hours of attention of human agents.
Drive remarketing
Like any marketing strategy, carrying out a campaign on WhatsApp aims to increase the level of profit of a company. This is another benefit that the WhatsApp business API application offers to businesses.
In fact, as it is a fast, customizable and incredibly versatile communication channel, preparing an effective and successful remarketing strategy is possible. For this, it is particularly useful to send WhatsApp users click ads to start a chat, increasing the chances of making a sale. The objective in this case is to create successful campaigns to encourage purchases through promotions and exclusive offers.
The 5 steps to follow to use WhatsApp Business API efficiently
At last, you discovered what are the advantages that the WhatsApp Business API platform can offer you and we are sure that you want to know how to implement this communication channel in your business.
Do not worry because below we are going to present the main steps you must follow to use WhatsApp as a marketing channel effectively and achieve the success you expect.
Lead Generation
The first thing you should know is that persuasive and truly attractive WhatsApp messages will help you generate potential customers . However, to achieve this objective it is extremely important to obtain prior authorization from the user, who must show interest in receiving your promotions.
How to do it? In this case, you could take advantage of the famous QR codes that you will link in promotions, on social networks, in emails and on your business page. All the client will have to do is frame the code to be redirected to WhatsApp quickly to receive advice , while you, as a business, will have a new phone number that you will add to your contact base for future communications.
Segment the audience
The WhatsApp Business API offers interesting features that will help you segment your audience . Remember that WhatsApp marketing is a digital strategy that in order to increase the level of profit you need to have a contact base of users with whom to communicate.
This contact list must be organized efficiently, that is, for your strategy to be truly efficient, you must segment your audience based on purchasing interests, personal tastes, and demographic data that will help you create thousands of messages. personalized messages that will be distributed with your WhatsApp Business account
Sending transactional messages (tips and limitations)
Now, after you have segmented your target audience, it is time to create the welcome messages and the templates that we use to promote your products and services through the platform. Remember that, in order to make sales, it is essential to send content that is relevant to your audience, who will show interest and will not mark the message as spam.
In any case, we have to point out that, although Meta allows you to send promotional messages, you should know that you cannot do so indiscriminately invading the user's privacy because you run the risk of Meta blocking your business account.
To avoid this inconvenience, you must carefully plan your WhatsApp marketing strategy, preparing attractive templates that will be approved by the platform team and that you will send to customers to encourage purchase, always respecting the limits imposed by Meta.
Assist your customers 24 hours a day
On the other hand, it is important that you use the instant messaging app not only to increase sales or as a means of remarketing. The advantages offered by WhatsApp Business API are many, and they are mainly related to the possibility of providing personalized assistance to your buyers in an efficient way.
Indeed, with the tools integrated into the API, WhatsApp allows you to automate conversations, so that users receive answers to frequent queries 24 hours a day, 7 days a week through the mobile application. In this way, we guarantee customer satisfaction at all times, improving the user experience.
Get feedback to improve your services with a satisfaction survey
Finally, we would like to advise you to take advantage of WhatsApp to send satisfaction surveys to your customers. Because? Configuring messages of this type will help you discover what your brand's strengths and weaknesses are so that you can introduce all the necessary adjustments to reach potential buyers, while, at the same time, retaining old buyers.
Conclusion: take advantage of the WhatsApp Marketing strategy with Afilnet right now
In short, WhatsApp Marketing can help you achieve all the sales goals you planned by increasing the level of brand earnings in a short time. Companies that implement this strategy have achieved incredible and unexpected results in a short time. The important thing is to select the most suitable service provider for your needs.
Of all the providers that can be contracted on the Internet, one of the best is surely Afilnet, a company that for years has offered quality services in the field of telecommunications and marketing. By accessing Afilnet's WhatsApp Business API, your brand will be able to grow like never before. Because?
The API can be integrated into your business software in the blink of an eye thanks to the intuitive connectivity process created by Afilnet. In addition, if necessary, the team of specialized developers offers you personalized technical advice so that you can resolve your doubts in a matter of minutes.
As if this were not enough, Afilnet allows the integration of any type of computer language, guaranteeing high levels of security at all times.