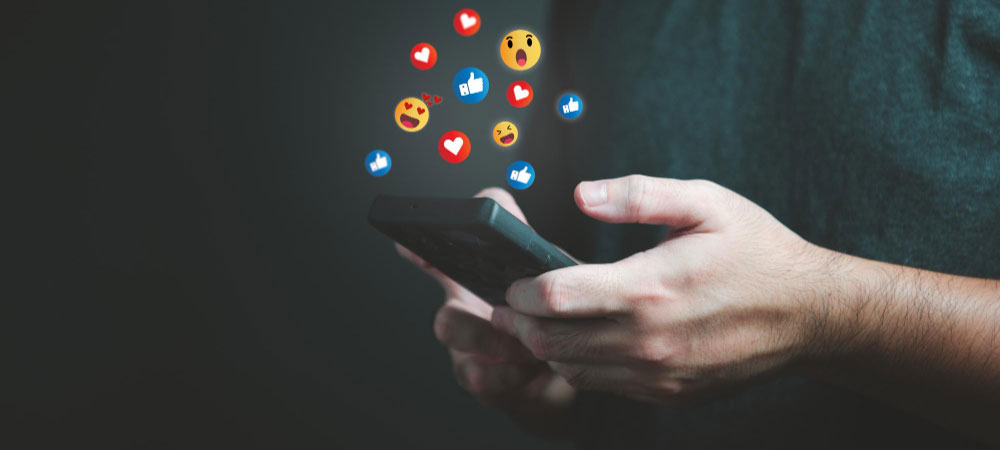 SMS in the field of marketing has become a powerful communication tool to send important information and promotions to customers. Indeed, the text message offers many benefits to brands, driving their growth.

In any case, each type of business has to create an SMS marketing campaign that adapts to the particular needs of each sector. That is why, in this article, we are going to present some examples of how to implement mass SMS sending according to each type of business.
Some examples of SMS Marketing
Today, there are many types of SMS templates that can be used to send mass messages through simple and intuitive platforms such as Afilnet's. Let's see together some examples of how to start an SMS marketing campaign.
academies
In the digital age, bulk SMS has become a potential marketing tool for education. Thanks to its effectiveness and efficiency, it is possible to inform the target audience (students, parents, teachers, potential enrollees, among others) quickly and easily, without having to make a large investment.
Currently, messages in the educational field are used for both informational and advertising reasons. To give you some examples, you could use the SMS to inform the convening (day and time) of a parent-teacher meeting or to remind students of the exam day and all the related information (location of the exam or its content).
From the advertising point of view, SMS marketing becomes a powerful tool to recruit new subscribers. In this case, a message can be sent inviting future students and parents to visit the institution, attend the opening day of the academy or include a special discount.
Some examples:
"INTENSIVE ENGLISH COURSE. This month come with a friend and you will have a 30% discount on each registration. LIMITED PLACES! (LINK)"
"Admissions 2022: don't miss the opportunity! Register now: (LINK)"
Restaurants
Many things can be said in an SMS marketing campaign for a restaurant. In fact, there are many text message templates to choose from depending on the type of notification you want to send.
In many cases, SMS is chosen as a means of communication to send promotions , for example: a daily menu with an advantageous price or the weekly menu of dishes with discounts. To improve the quality of the service offered, it is possible to add a link to the text of the message that redirects the diner to the menu in PDF format, so that they can find out what dishes the establishment offers before making the reservation.
Also, we recommend taking advantage of special dates to send personalized text messages where the target audience is invited to go to the restaurant to taste a special menu (on a national day) or use a discount coupon (to celebrate a birthday).
Likewise, you could send a notification to inform customers that the restaurant is going to implement some changes in the menu, in the opening/closing hours or in the service offered.
Let's look at some examples:
"Hello [Name], are you hungry? How about a [dish name] or a [dish name]? We will serve them only for the next week! Reserve your table on time! [Restaurant]"
"Hello Sofia, you will love our new (PLATO) Saturdays. Free buffet (PLATO) with the best live music in the city. Reserve your table here: (LINK). See you there. To opt out, reply STOP"
Clinics
To expand the customer database and attract new patients in the health sector, it is suggested to start a mass SMS campaign. The ultimate goal is to be able to send personalized text messages, using campaign management platforms such as Afilnet's, to communicate personal information or promotions of medical treatments and consultations.
You could use this means of communication to:
Notify the confirmation or cancellation of medical appointments, detailing the day and time of the consultation.
Communicate that the results of medical analyzes and tests can be withdrawn or send the link for online download.
Initiate direct and private communication with medical staff.
Offer a promotion to carry out some therapy or medical study. In general, this type of SMS is usually sent from medical centers specialized in nutrition, body aesthetics, ophthalmology and orthopedics.
Some examples of messages you could send are:
"Your shift with Dr. Ramon Brahim for 10/09 at 9:00 a.m. at the Santa Rosa clinic was confirmed";
"Your cosmetic surgery operations now with a 15% discount at the St. Monica medical center. Get more information by calling (PHONE NUMBER) or (LINK)"
Clothes shops
In a sector as competitive as fashion, differentiating your brand from the competition is the key to increasing the number of products sold . For this, it can be very useful to resort to SMS marketing, which is far from being an obsolete tool.
In fact, for clothing stores, sending mass SMS helps build customer loyalty, while at the same time it is used to contact and attract potential buyers. The important thing is to be able to determine the target and analyze the new trends.
In any case, we have to highlight that SMS in the field of fashion can be used to achieve different types of objectives.
You could start a campaign to send personalized offers to selected customers, after you have segmented your database. In this sense, the text message can be used to offer exclusive promotions and discounts on dates of high demand such as Black Friday, Mother's Day or Christmas. Likewise, we recommend sending a congratulations message on the user's birthday, adding a special discount coupon.
On the other hand, SMS are particularly useful to confirm the shipment and delivery of orders to gain greater customer confidence.
Some examples of SMS that you could send:
"4 days worth of products below cost! Discover the incredible offers of our store: (LINK)"
"Happy Birthday Martha! Celebrate with a 25% discount on your purchases today. Offer valid presenting this SMS. (INSERT COUPON)"
electronics stores
A well-prepared mass SMS campaign can boost the sales of an electronics store. For the marketing strategy to be successful, it is necessary to create a text message that provides a certain personalized value to the recipients, that is, that responds to a need or interest of the audience.
Indeed, while SMS is extremely effective because of its wide reach, it is also true that competition is high. For this reason, it is vital to segment and understand the purchasing behavior of customers to start a mobile marketing campaign that meets all the objectives.
In the specific case of electronic stores, the text message can be used to send different types of notifications. It is usually implemented to attract new buyers or retain customers. In this framework, considering that the SMS is direct and customizable, a message can be created to start a period of promotions or limited-time offers on special dates or in times of sales.
Likewise, you could use the text message to communicate the delivery of an order placed, offering the customer the possibility of controlling the shipping status.
Lastly, we would like to suggest you send an SMS to buyers who have placed an order in your store to ask how satisfied they are with the service and product offered.
For example:
"Still don't know what to give on Father's Day? We help you with a 15% discount on cell phones in all our stores. Click here and check it out! [link]."
"We appreciate your choice! On a scale of 0 to 10, how much would you recommend our electronics store to your relatives and friends? Click (LINK) and get a 10% discount coupon on your next purchase!"
Furniture stores
In the furniture sector, implementing the SMS marketing strategy can increase sales volume by attracting new customers and retaining occasional buyers. In fact, resorting to this strategy allows you to obtain postal codes and emails promising incredible promotions and limited time offers in return.
In this way, it is possible to expand the database of potential clients, in order to be able to send discounts or interesting offers to users through other channels in the future. In this framework, we have to point out that SMS and email marketing are not mutually exclusive. They can be implemented synergistically in advertising campaigns to expand the possibility of making sales.
Let's look at this example:
[Name], our new beds are here! Check them out at [URL]! Come visit us when it suits you best to test the comfortable mattresses and see what it feels like to sleep on a cloud
conclusion
If you want to expand your database, reach new customers or retain existing buyers, improving the quality of the product and service provided, SMS marketing is the perfect communication strategy for you. Connecting with your target audience becomes even easier with text messages whose versatility will allow you to achieve all your goals.