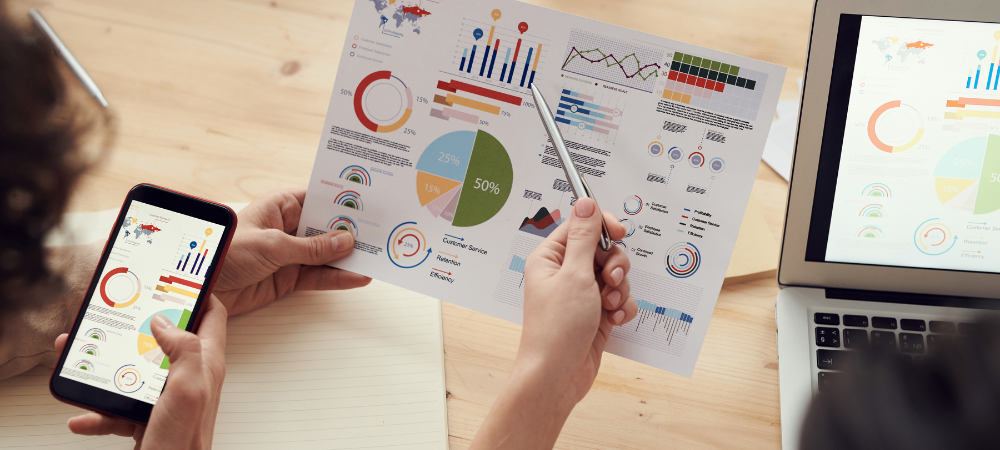 Introducing improvements and changes within your company and in the way in which you offer your products and services will allow you to improve the experience lived by the client . Let's not forget that continuous improvement is essential for a brand that wants to grow by reaching new consumers, retaining old customers, and increasing its level of profits.
Now, you must be wondering how to discover what are the strengths and weaknesses of your company and know what needs to be improved? The answer is very simple: with online surveys. This very easy to use tool will help you reveal what you need to change today.
In this regard, we must point out that, according to recent surveys, 52% of users consider it necessary for a brand to put into practice the suggestions sent through a comment and 5 out of 10 consumers say they appreciate a store even more when a service is offered quality customer.
So don't wait any longer. We invite you to continue reading today's article because we are going to tell you why you should consider implementing the quality survey and how you can do it.
Summarized: what is a quality or customer experience survey?
In short, a customer experience survey is a questionnaire sent by a brand to a user with the aim of evaluating the level of consumer satisfaction regarding the products and services offered, including investigating the quality of the interaction.
So, with a customer satisfaction survey , your company will be able to discover what your audience thinks about what is offered, even discovering their opinion about the customer service of the support center advisors.
That is why conducting a survey can be sent both to an internal client, that is, to the employees, and to an external client, that is, the buyer.
How to measure satisfaction with a quality survey?
As we told you before, with a quality survey, what is measured is the degree of customer satisfaction through a questionnaire. However, at this point it is important to underline one thing.
Creating surveys can help you introduce the necessary changes, but first, you must decide what the specific objective of this instrument is. Only in this way will you be able to know what you should measure and what questions you should integrate.
In any case, to give you some concrete examples, with this type of survey you can measure: the quality of a product or service, the competition, the service provided and the price.
In order to measure customer satisfaction through the relevant data provided by users, it is necessary to resort to what is known as an indicator , an instrument that allows carrying out the process of analysis and interpretation of data . Some of the most famous are the NPS, which measures the likelihood that a customer will continue to purchase from a store, and the Customer Satisfaction Score ( CSAT ), which measures the general feelings of users regarding a product or image of a brand.
The 3 reasons that explain why a customer satisfaction survey is essential
Having said all of the above, now that you know what a survey is and what you can measure with this instrument, it is time to present the 3 main reasons or rather advantages that you cannot miss if you want to increase the level of sales .
identify problems
The opinions of your clients are essential to discover which are the problems on which you should intervene. This is essential for a company that wants to improve its reputation in the market.
In this regard, you should not forget that, sometimes, problems can occur that end up bothering the user who, dissatisfied, could go to the competition. To avoid this, you must discover what is the problem that has caused the disagreement and thus develop the correct strategy to change this situation.
anticipate opportunities
Evaluating satisfaction also allows you to anticipate business opportunities . Because? With a well-constructed questionnaire, you can add specific questions that help you understand how customers use the purchased product. This collected information can then be sent to your team so they can analyze how they can improve the purchased item by making customer suggestions come true.
Introduce adjustments and improvements
We are not going to get tired of saying it: continuously improving the different phases of work and customer service is essential for any type of company. Determining what needs to be changed to take the business to another level requires the collection of information that can only be obtained through a survey to be sent to customers, who will end up offering valuable data that will support future concrete actions.
Types of questions for a customer satisfaction survey that you can implement
If what you want to achieve is to collect valuable information for your brand, then the main key is to know what to ask a client. At this point we have to make a point. The questions that evaluate the satisfaction of a buyer are divided into 3 categories that we are going to present below.
Questions about products and services
With these types of questions, the goal is to find out what the customer thinks about what they bought.
For example, you could request:
How satisfied are you with product X?
On a scale of 0-10, how highly would you recommend Service Y to a friend or family member?
Questions about the lived experience of the client
On the other hand, to send the quality survey it is not only important to analyze satisfaction with products and services , but also with the overall consumer experience , referring to both circumstances and personal events.
Here are some sample surveys:
In a few words, how would you define your shopping experience in the company?
How easy was it to get in touch with the support team?
Questions about professionals
Finally, another type of question that can never be missing from a customer satisfaction survey is one that measures the experience lived by the customer with respect to the care provided by professionals.
Here are some sample survey questions that might inspire you:
On a scale of 0 to 5, how kind was the support agent in dealing with your issue?
How would you rate the agent's service?
Why use Afilnet to carry out a quality survey about your services and products?
As you may have noticed yourself, conducting a survey with the correct number of questions can be the key to a brand's success. But, to achieve all the pre-established goals, you must evaluate which platform to use to carry out a satisfaction survey with different types of questions that analyze the customer's life cycle and find out the degree of satisfaction with the quality of the service.
In fact, today, there are many web pages that offer companies the possibility of creating any type of satisfaction survey or satisfaction survey model. Among them, the absolute best is Afilnet , recognized for its professionalism in the field of telecommunication and marketing.
By accessing its very intuitive state-of-the-art platform, you will be able to create personalized survey questions and then send them to your entire customer database, including dissatisfied customers. By sending surveys you will be able to obtain customer comments that you can then analyze directly in Afilnet.
As if this were not enough, with Afilnet you will be able to design the questionnaire following a few optimized steps to achieve your objectives, including the use of different types of questions and adapting the design to any type of electronic device.
Also, with the Afilnet account, you can take care of sending each type of survey , choosing the most suitable communication channel for you between SMS, email and WhatsApp Business.