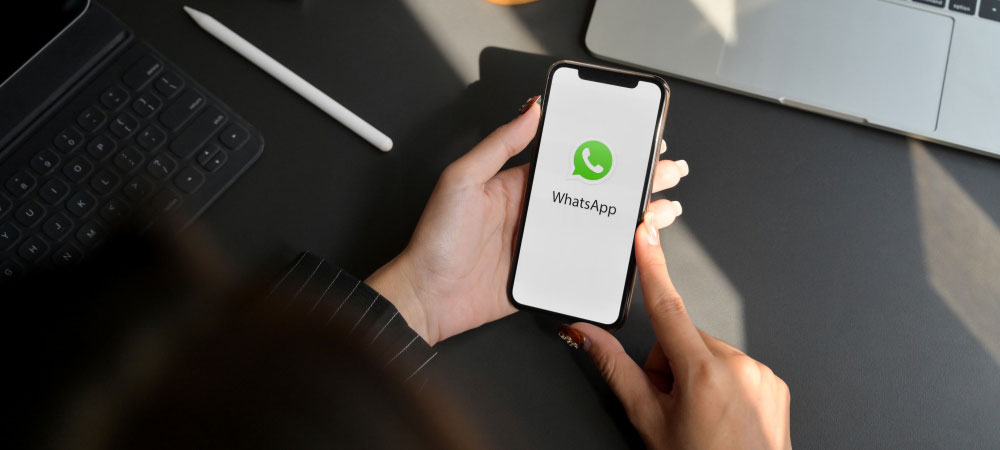 One of the most used messaging applications in the world, without a doubt, is WhatsApp. With billions of subscribers, it is a communication channel that allows people to interconnect with each other.

Likewise, it should be noted that this app is also increasingly used by companies to offer a quality and efficient customer support service to resolve doubts and inconveniences that brand buyers may have. At the same time, customers surely appreciate the fact that they do not have to go to the company's office or branch to solve their problem.
That is why WhatsApp Business API was born, as a scalable means of communication capable of satisfying the needs of brands and companies that must provide customer service with a significant volume of messages.
The benefits offered by the WhatsApp API linked to an external platform are many and that is why, in this article, we decided to tell you how to use WhatsApp Business API like a professional and make the most of the platform.
Insert a WhatsApp Chat link on your website
To improve the quality of customer service, it is appropriate to take advantage of the WhatsApp Business API chat. For this, specialized platforms in the sector such as Afilnet offer the possibility of inserting a WhatsApp Chat link on the company's website through the integration of a widget or plugin.
In this way, customers will be able to communicate with the store or brand through this direct and easily accessible communication channel. At this point, it is necessary to underline that the WhatsApp API does not have its own interface, therefore, to access the service, it is necessary to look for a provider in the sector such as Afilnet.
Now, we are sure that you are wondering how the professional chat platform integrates with WhatsApp Business API and your company's website. Don't worry because we are going to tell you about it.
Thanks to the innovations introduced by Afilnet, the linking of WhatsApp with the customer support of your website is carried out in just 5 minutes. All this is possible through a WhatsApp plugin , that is, a chat generator for WhatsApp that personalizes the service and that will copy the code that you must later include on your website.
Regarding the personalization of the assistance service, you will be able to indicate the number of operators that you will need, you will be able to request the generation of an identification QR code, create automated messages (welcome, greeting or absence, etc.) and program what are the days and hours of customer service.
Use our professional chat platform
Deciding to implement WhatsApp Business API as a communication channel makes it possible to offer customers a more efficient and effective customer service.
As we have mentioned before, for this it is necessary to hire the services of companies specialized in the communication sector such as Afilnet, which make a premium platform available to customers to connect brands with buyers.
The platform is characterized by being simple and very intuitive, as well as offering many additional services such as delivery tracking, search options, import options and even sending multiple messages at the same time.
With that said, it's time to introduce you to the most common uses of WhatsApp Business API in the business sector.
Support hundreds of customers simultaneously
Using an intuitive platform such as Afilnet's, allows you to provide support to customers simultaneously and with multiple agents to solve the needs of brand buyers.
In this sense, it should be noted that, with WhatsApp Business API, it is possible to centralize all communications with customers on a single platform , avoiding the dispersion due to having to have one WhatsApp account per support agent.
In this way, customer service becomes a centralized and organized service that ends up generating greater buyer confidence towards the brand. At the same time, to improve customer support , the Chat web service offered by Afilnet that links your website to WhatsApp Business API, notifies you of received and unanswered chats, as well as notifies the operator when a chat is assigned. . As you may have noticed, efficiency is the key word.
Multiple departments / operators
In the same way, we cannot not point out that WhatsApp Business API allows to centralize customer service , connecting multiple departments and operators.
Unlike traditional means of communication where only one person responds to chats, with the WhatsApp API you will be able to connect agents with each other. In this way, you can organize the customer conversations assigned to a certain department or agent based on their needs, transferring the conversion in real time without occasions of delay.
This is how the different departments of a company are integrated, increasing the chances of quickly resolving the customer's query and reducing response times .
Why is this so important? In this regard, we have to highlight that one of the most important metrics to analyze the efficiency of a support center is its ability to respond as quickly as possible to the customer and resolve their need as soon as possible. With Afilnet's professional chat platform that integrates WhatsApp Business API, these goals can be easily achieved.
Also, it is important to note that this service allows agents to communicate with customers, while the supervisor can control all communication between the support team and buyers.
So, we could say that the WhatsApp Business API Web Chat offers the possibility of synchronizing all messaging services on a single platform, so if you want to organize your customer service infrastructure in a few minutes, you cannot miss out on the opportunities offered by WhatsApp Business API and by Afilnet.
Sending images, videos, files, surveys and contracts
Through WhatsApp Business API it is possible to send and share useful material such as images, videos, files and surveys, that is, you can take advantage of this opportunity to send multimedia files of any kind.
In this way, you will be able to follow up on your client's case and make sure that they find a solution or an answer to the query made, facilitating the process through a multimedia file.
In this way, content can be disseminated more quickly to effectively manage conversations, sending catalogs, polls and even promotions. All this helps to improve the engagement of the brand value.
automated responses
One of the great advantages of WhatsApp Business API is the possibility of creating automated responses , welcome, farewell, absence or any other type of quick response to speed up contact with customers.
To give you an example, we are going to explain how the automated welcome message service works. When a customer interacts with the brand for the first time through WhatsApp, they will receive a welcome message as the first contact. The same happens if the buyer contacts your company after a period of inactivity of at least 14 days has passed.
In the same way, it could be useful to implement a quick response in case of absence during a vacation period . The same message can be used in the event that the client contacts you outside office hours or in the event of an unforeseen event.
As you may have noticed, this type of message allows you to communicate to customers what the opening hours are, the reason for absence and when the service is resumed.
Use of chatbots
Do you want to automate your company's technical support service? If so, the ideal solution to your need is the use of Chatbots that automate the instant messaging channel.
Its operation is quite simple. The Chatbot works through a computer program that helps manage customer problems by providing answers to the most frequently asked questions immediately .
Now yes, let's see below what its main functions are and what the service is useful for.
Automate customer support
The key in the automation and optimization of customer support is the implementation of chatbots as offered by Afilnet. Why? We are going to tell you.
With chatbots it is possible to create quick responses and send automatic welcome, absence or greeting messages. In this way, WhatsApp Business API becomes an extremely effective communication channel that facilitates the work of operators when it comes to responding and cataloging the messages received by customers.
In addition, it is important to highlight that, with the creation of chatbots, the messaging app can be automated so that it adapts to the needs of the brand. This is how you can create and schedule questions and answers that end up optimizing the customer support service.
In this framework, we suggest, to make the conversion more natural, include emojis, images or carousels, in such a way that the bot appears to have a personality, thus improving the customer support experience. In any case, it should be noted that the creation of automated messages, although it may seem like a simple task, the reality is that it is not. Indeed, the template of the automated message must be previously approved by Facebook. That is why we recommend hiring Afilnet whose commercial support center will accompany you at all times, even offering previously authorized message templates to avoid inconveniences.
Now, you may be wondering: why decide to resort to the services offered by Afilnet? The answer is simple: customer support service is optimized, while your company receives personalized advice if necessary.
Facilitate the use of the service and resolution of doubts
In addition, with chatbots you will be able to save predetermined messages to use when solving customer doubts. The important thing is to know what are the frequent queries and doubts to give priority to this type of automated response.
The objective is always the same, to streamline customer service in such a way that agents can save time and effort. Thus, your brand will be able to interact with all customers efficiently, answering questions or sending confirmation notifications in real time that improve the experience lived by the buyer, generating greater confidence in the brand.
In the same way, we have to point out that the chatbot automation process allows you to connect the client with the different types of services offered by your company. How? Sending a message to make a pending payment, hire a service, modify personal data, among others.
Finally, it should be noted that WhatsApp Business API chatbots operate in compliance with privacy regulations, since the platform sends end-to-end encrypted messages, so neither WhatsApp nor third parties can read the communication between the customer support service and customers
Sending automated notifications
Do you want to keep your client constantly informed? If so, the perfect solution for you is the WhatsApp Business API that allows you to send automated notifications.
This means you can schedule notifications to streamline customer service, saving time and money while providing better customer support.
In any case, we have to point out that, before sending automated messages to your database, it is necessary to have the prior authorization of the users. In fact, it should be noted that WhatsApp's policy is very strict regarding the security protocols that must be followed to work in accordance with its rules.
All this is due to the fact that WhatsApp seeks to reduce the risks of using the messaging app solely for marketing purposes. Therefore, the goal is to prevent companies from abusing this communication channel and using it primarily for customer support or sending broadcast notifications and information.
Now, let's see what types of notification can be sent through the WhatsApp Business API linked to your website through the Afilnet platform.
Notifications for status changes in orders
Your customer has made a purchase and your store offers the order tracking service. In this case, it is important to constantly inform the customer of the changes related to the purchase made.
For this, it is particularly effective to send a notification through the WhatsApp Business API so that the customer can know the status of their order, that is, if it has already been packed, shipped, on the way or close to delivery. In this way, times are optimized and greater confidence is generated in the buyer, increasing the chances that, in the future, they will make a purchase in your store again.
So, with the WhatsApp API, you will be able to automate the notifications that inform the client at all times of the delivery route of the package and its status, avoiding inconveniences. You should not worry about confirming the purchase, making and communicating when the package is about to be delivered. The WhatsApp API takes care of everything.
appointment reminders
If your company offers the appointment scheduling service through the web, linking WhatsApp API to your website may be essential. In fact, it helps to have a more organized and effective appointment management system. How? Sending a notification to the client to remind them that they have an appointment with you scheduled.
To give you an example, if your website belongs to a medical clinic, an academic one or you simply provide a service that requires shift management, communication with your client is essential. That is why WhatsApp Business API provides the opportunity to generate automated messages that can be sent to inform the person on what day and at what time the person has an appointment.
Also, not only can you take advantage of this service to remember the appointment, but you can also ask the client to confirm the appointment or, otherwise, start the cancellation process. This prevents the person from forgetting the scheduled shift and, in case of cancellation, that shift can be offered to someone else who may need it urgently.
Change in ticket or alert status
Do you need to send alerts to your customers? The tool that you must use to facilitate the dissemination of the alert or ticket status change is WhatsApp API, the platform that allows you to automate the management of notifications.
In this sense, thanks to the pre-approved templates, you will have ready-to-use alert and notification messages available depending on the type of information you want to disseminate. To give you an example, an airline could take advantage of the WhatsApp API service to notify passengers of some special information about the reserved flight, either by communicating that due to a special event (such as a weather alert) the flight was delayed or to communicate that It is now possible to check-in online.
In short, with this means of communication, your company will be able to keep the client updated at all times about any changes that may occur, even at the last minute. In this sense, we have to highlight that WhatsApp as a communication channel turns out to be more effective than email, since the chances that the client receives and reads the message are higher compared to the email that can be lost in the inbox.
Information related to reservations
If your company offers a service as in the case of restaurants, consultants or hotels, the organization of the management of the reservation system is essential. In this sense, to increase sales and expand the target audience, the possibility of making a reservation must be offered in the easiest and simplest way.
To achieve this goal, the communication channel that should be implemented is WhatsApp API. Why? The answer is simple: it is the means of communication most used by customers today, so the chances that the customer receives the information related to the reservation are higher.
In fact, we cannot forget that the WhatsApp API helps to automate the conversion with customers, so sending broadcast and notification messages is becoming easier. This is how the client can always stay informed regarding the status of a reservation made.
There will no longer be communication problems in the event of cancellation or modification in the terms and conditions of the reservation made. So, as you may have noticed, the chances of there being problems are greatly reduced.
conclusion
To conclude with today's article, we can point out with absolute certainty that the perfect solution to offer a quality customer support and notification management service for companies is WhatsApp Business API.
At present, there are many companies that decided to implement the WhatsApp API as the main means of contact, resorting to external platforms such as Afilnet that are linked to the business website.
In this way, it is possible to organize an efficient customer support center that allows working simultaneously with many operators and interconnecting the departments, as well as offering the possibility of automating messaging management by sending information notifications at all times.
So what are you waiting for, take advantage of the communication opportunities of the WhatsApp API. Get advice from an expert team in the communication and marketing sector such as Afilnet to find the perfect solution for your company.