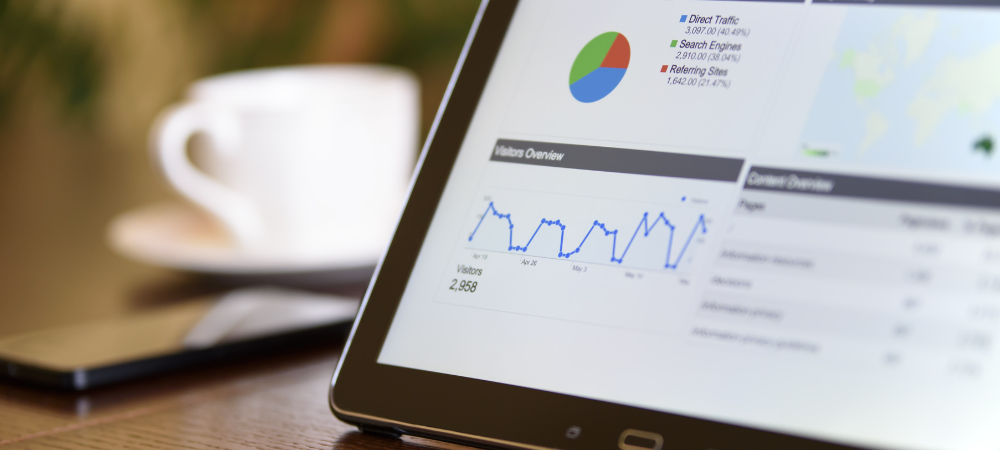 Are you looking to attract new clients to your gym or sports center? The perfect solution for you is SMS Marketing , a direct, customizable and affordable communication channel that ensures you reach an ever-increasing number of potential customers, while at the same time helping you retain the loyalty of your current database. contact.
By creating targeted and personalized messages, you will be able to capture the attention of a new audience so that they are interested in your gym or sports center, informing them of all the new services that you have to offer, starting a profitable relationship that will help you increase the level of profit of your brand.
Therefore, promoting your gym with SMS Marketing is easier. By planning every detail of your new mass SMS campaign , in the blink of an eye, you will be able to arouse the interest of the fans and have new subscribers to your sports classes. We are going to talk about this and many more in today's article.
Why is SMS Marketing the perfect communication channel for your gym or sports center?
SMS marketing, in recent years, has proven to be a powerful and extremely useful tool considering the interesting benefits it offers. If you want your gym to continue growing and new clients to join the services you offer, then we recommend betting on Massive SMS, which will become the communication bridge.
reservation management
With the SMS marketing software, you will be able to keep your reservation management system always up to date. With a single message you will be able to communicate to your clients which are the sessions scheduled so far to request the definitive confirmation of participation. In addition, you can integrate a link to your brand's website so that the client can pay for the classes directly online.
Create paid session reminders
When the user has booked a class or a personal training session, it is important to report that the purchase has been made successfully. This confirmation can be sent automatically with the SMS marketing for gyms that will take care of notifying the reservation in a matter of a few minutes without you having to do anything.
Communication of important announcements
Keeping your contact database informed is key if you want to ensure the success of your gym. In this case, the text message is particularly useful because you can send any type of notification to your client list. From the change of time or day of the session to the announcement of the membership update. Everything you need to communicate can be done via SMS in the blink of an eye.
personalized communication
We all know that in a world as competitive as ours, personalization guarantees the success of a brand. This also goes for gyms. That is why the SMS Marketing strategy should be your preferred means of communication to send your clients personal messages about the changes that affect the classes, private communications between the user and the trainer or alerts of new courses available depending on the audience interests.
Economic and time savings
Of all the communication channels you can use today, SMS marketing is one of the cheapest. Thanks to its scheduling and planning features, you can send personalized text messages to your gym subscribers, saving money and time.
Analyze potential fitness clients to discover how to conquer them with SMS Marketing
As in any type of business, in sports centers there are different types of clients, each with different interests, tastes, habits and sports hobbies. Given this situation, it seems clear that it is not possible to send the same message to each of them because you do not capture their attention.
For this reason, we recommend analyzing your potential audience before deciding how to start your SMS Marketing campaign , with the aim of preparing a high-impact message that is capable of arousing user interest and converting them into your new customer.
Having said the above, the time has come to show how you can segment the audience of your sports center.
sporadic customer
They are those users who, for different reasons, visit your gym from time to time and without careful planning. Changing this situation is possible. What you will need to do is create and send a message that will lift their spirits and encourage them to come back. As? For example, sending discounts, offering a referral program to bring friends or highlighting the psycho-physical benefits of a certain sport. The goal is to write an SMS that encourages you to come back more often.
active customer
The active client is one who loves sports and regularly attends the scheduled sessions. In this case, the goal is to prepare an SMS that tries to discover how to improve the experience lived by the client, to gradually improve the quality of the service provided and build loyalty.
It could be interesting to create a loyalty program , to turn the user into a kind of ambassador of your sports center, strengthening your bond with the user, even improving the reputation of your brand.
Achieving these goals is becoming easier with SMS marketing. This fast, customizable and economic means of communication allows you to send information that provides significant value to your audience. In the blink of an eye, you'll be able to send exclusive attractive promotions to your most loyal customers, remember appointments or communicate any last-minute changes to the time and day of the scheduled session.
old customer
Regarding what has to do with the old client, as the name says, it is a user who in the past has been part of your client list and, for some reason, unsubscribed. In this case, the first thing you should try to find out is the reasons for this reaction. As? Sending a satisfaction survey in the SMS so that the user can tell you about their experience and identify the reason for the cancellation.
The audience is not always interested in answering the surveys and that is why we recommend offering some exclusive promotion or discount to capture the reader's attention and invite them to sign up again.
indecisive customer
Many times, it can happen that a user shows interest in your sports center and the different types of personal training that you offer. However, this interest is not always converted into a subscription. In this case, SMS marketing can give you a hand. All you have to do is prepare an eye-catching SMS message that will serve as a little push during the new member recruitment phase.
What you could do is offer a free trial class, highlight all the exclusive services that only you offer, and provide an interesting promotion. You can do all this and much more by creating a truly effective SMS Marketing strategy that captures the attention of your target audience.
Types of bulk SMS marketing campaign that you can send to your subscribers
Now, next, we are going to present some examples of types of mass messages that you can send to your target audience.
Confirmation of reservations
Nowadays, the subscription to the gym can be done in different ways, either in person or through a web page. Whatever the way in which your client has made the reservation, send an SMS confirming the purchase made to the user. Because? First of all , because it is important to keep your client always informed to create a more fluid and personal communication . In addition, this type of communication, which is characterized by its high opening rate , makes the user feel closer to your brand and trust you more in the quality service you offer, improving your brand image.
session reminder
The world today is increasingly hectic. Therefore, it can happen that we forget about the training session that we have scheduled. To avoid this inconvenience, you can plan to send a practical SMS to your client reminding them of the day and time of the session.
Alerts about changes that affect the service offered
As much as you plan all training sessions in every detail, a last minute inconvenience can occur. What you cannot let happen is that the uninformed client shows up at your sports center ready to train and discovers that for one reason or another you will not be able to do it. If this happens, we assure you that the user will be upset.
Avoid this problem with SMS Marketing. You just have to send a text message where you communicate what are the changes or variations that affect the scheduled session and that's it.
motivational messages
As we have mentioned before, a sports center targets different types of clients, some more active than others. Whatever the segmentation of the audience, you should know that motivation can decrease over time. If you want to avoid this situation, you can take advantage of the advantages offered by SMS for gyms and centers, which become a great opportunity to encourage members not to give up. All you have to do is use attractive motivational SMS where the user is encouraged to set personal goals to achieve or celebrate each milestone achieved together.
Sending training plans or related content
Constantly communicating with your customers keeps interest alive over time, even when motivation begins to wane. For this reason, it can be very interesting to send advice that users can follow to improve the state of their physical condition or indicate a personalized training plan that the client can start to achieve their personal goals.
Also, you can use SMS marketing to contact members and notify them about the latest news and limited-time promotions, offers or discount coupon.
summarizing
Learn how to use SMS Marketing to attract new customers to your gym and sports center. By creating personalized messages, you will be able to capture the attention of your new audience, informing them of the exclusive services and benefits that you offer to each subscriber. In this way, you will be able to keep the members of your center happy and encourage them to go to the gym.
Let's not forget that sending SMS offers unique competitive advantages such as economic savings, direct, fast and personalized communication . All these benefits make SMS Marketing software one of the most powerful tools to boost your brand.