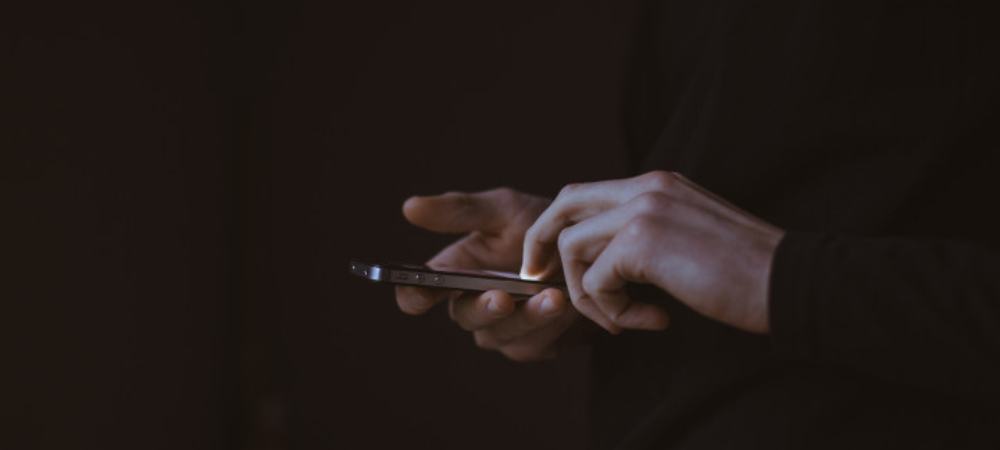 Attracting customers these days is not an easy task. Competition in all sectors is fierce, so companies look for marketing strategies that help attract an increasing number of buyers, while, at the same time, trying to retain the billboard of old customers.
Today, there are many digital marketing strategies that can be used to facilitate the process of capturing leads . Each of these has its advantages and disadvantages, however, one of the most effective and successful is surely sending promotional and informative text messages. The reasons that explain the success of SMS marketing are many, although they are mainly related to its high opening rate and the customization of every detail.
That is why many companies, in recent years, began to use text messages as a direct and cheap communication channel to maintain contact with their customer list.
If you also want to implement mass SMS sending to give your brand new impetus, you came to the right place. In today's article, we are going to tell you how you can take advantage of all the advantages offered by SMS marketing and what are the tools that will help you achieve your sales goals.
The statistics of the massive sending of messages demonstrate it: your business and your clients need Massive SMS
Many in the marketing industry view mass messaging as a declining medium of communication that will soon be gone. Simply put, they believe that SMS programming will cease to exist.
Far from being the case, in a short time, SMS sending platforms have shown that, by correctly planning the sales strategy, text messages can increase a brand's profit level . To demonstrate it we also have the statistics of the sector.
Indeed, it is important to know that 98% of people use their mobile phones every day, so the chances that the recipient will receive the SMS are higher. Likewise, as we have mentioned before, the opening rate of messages is very high, reaching a percentage of 98%, unlike emails that provide a rate of only 20%.
As if this were not enough, 95% of SMS are usually read by recipients in less than five minutes after receiving them. Because? The motivations are many, but they have to do mainly with the fact that SMS is considered a reliable and very personal customer service medium that offers a spam rate of just 2.8%, much lower than emails.
Now, all these statistics show that the SMS marketing strategy is truly successful and effective if it is planned correctly. In fact, it's important to note that connecting with customers by sending a message is more profitable than email marketing, because this portion of the market is not yet oversaturated.
Although the number of brands using the SMS sending process is growing, it is a communication channel that is little exploited, so it is more likely that the contact will open the message that promotes your products or services. Therefore, it is not surprising that 62% of customers in the last year have decided to sign up for the SMS reception program from companies, especially considering that 48% of users have highlighted that they prefer communication with physical stores or e-commerce is directly carried out through messages.
As you may have noticed, the numbers speak for themselves. Sales SMS is a truly effective digital marketing strategy that will not only save you time and money, but will also enable you to make better use of the resources at your disposal and thus increase your brand's profits.
Let's not forget that, beyond the 160 characters of an SMS, this powerful tool can be used to add "click here" links, satisfaction surveys, discounts, offers, custom fields and all kinds of information that the customer should know, so it is a means of multiple unit notification for your company.
How to send bulk SMS to your contact database
That said, it's time to tell you what sending text messages consists of to communicate with customers in a personalized and direct way.
In this regard, we must point out that, in order to implement this successful strategy and start a really effective SMS marketing campaign, it is very important to select which platform to use. What do we mean?
Communicating offers, coupons and notifications to connect with your audience and attract customer attention are objectives that all brands pursue. However, this means having to schedule a ton of messages to be sent, a job that can be overwhelming for most online stores and brands.
To avoid inconveniences and be able to send promotions in the blink of an eye, it is essential to hire the marketing campaign planning service offered by external providers such as Afilnet. These bulk SMS platforms will help you prepare your advertising strategy by giving you access to all the tools you need to achieve the desired success. As? Through the two methods of SMS marketing that we are going to present below.
Send text messages from your computer with Afilnet
Afilnet is recognized in the sector for being one of the most reliable telecommunication and marketing service providers. It offers its clients all the necessary functionalities so that you can communicate with your clients in the blink of an eye, guaranteeing excellent results.
That is why it makes available an easily accessible platform where you can schedule the delivery of your advertising campaign . In this way, it allows you to establish a direct connection with your list of telephone contacts that can be imported into the platform in a matter of minutes.
Likewise, Afilnet will allow you to schedule the campaign on predetermined dates and times thanks to the tools to personalize the messages to provide your target audience with content that is really valuable after segmenting the users . As if this were not enough, after each campaign, the platform generates a personalized report on the results achieved to measure the effectiveness of the actions taken.
Create mass text message campaigns with Afilnet's SMS API
If you are interested in SMS as a way of communicating with your audience, but you have to face campaigns to send massive messages, the perfect solution for you is surely the Afilnet API. With the API, you will be able to plan your marketing strategy by integrating the service with your business software (CRM, website, etc.), creating a single ecosystem that facilitates the management of sent SMS.
The SMS API is the second method, and the most effective, that you can implement to reach new customers and retain your existing buyers . Through this API offered by Afilnet you will be able to access the commercial technical support service that is always available in cases of need.
Thus, in a matter of minutes, you will be able to integrate the programming of massive SMS with the software that you use in your brand, regardless of the computer language used. In addition, with the automation tools, they will send thousands of SMS in the blink of an eye, also taking advantage of the numerous templates that will help you capture the attention of your target audience and then measure the results achieved.
Not to mention that, Afilnet offers the possibility of managing unsubscriptions in a simple way to stop sending SMS to users who are not interested.
And, in case you had doubts, you should not worry about security. Afilnet servers are always available and optimized thanks to IP filters and secure connection systems that allow you to have constant control of the integration .
Legal considerations to know before starting an SMS marketing campaign
To close today's article, we want to emphasize some legal aspects that you must take into account before starting your campaign to attract customers through the massive sending of SMS . In this sense, it is important to specify that the delivery of messages must be carried out following the regulations imposed by the data protection legislation of the area where you operate.
What do we mean? In order to respect legal aspects, it is crucial to have a contact base whose phone numbers were obtained legally, obtaining prior authorization from users. Otherwise, you run the risk of being penalized as established by the GDPR , even paying up to 4% of your company's general billing for not having respected the regulations.
In the same way, it is important to provide users with the possibility of unsubscribing and sending a message that complies with the provisions of the CAN-SPAM law in the USA and the GDPR in the European Union.
These are the legal considerations that you must take into account before using SMS as a means of mass communication. The fundamental thing, to avoid inconveniences, is to take into account the regulations that govern each country and that's it. With the advice that we offer you, you will be prepared to achieve success with SMS Marketing.