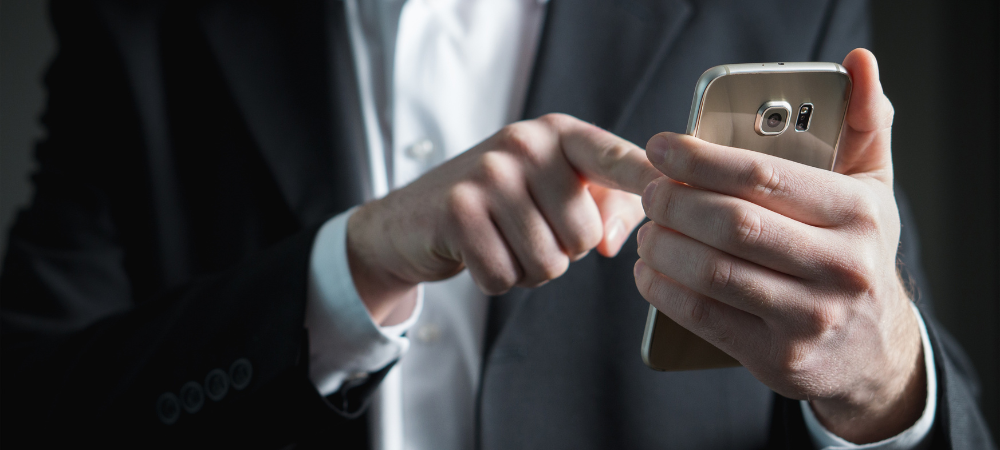 WhatsApp API for Business is a direct and customizable communication channel used by thousands of companies and large corporations in the world. In fact, as many have seen, the WhatsApp Business API is a messaging application that offers unique advantages for those who want to offer an efficient and always available customer support center using a single WhatsApp phone number.
However, we have to tell you that WhatsApp Business, being one of the most used messaging platforms in the world, is not only useful for improving the customer experience in relation to the support center. Indeed, if this tool is used correctly as a marketing strategy, it can help brands generate contacts by capturing the attention of leads. As?
We are going to tell you about it in the article that was prepared for you today. Next, we are going to present everything you need to know about the subject and why the WhatsApp Business API account is a communication tool that you absolutely should not miss out on.
The advantages of generating new contacts by integrating the WhatsApp Business API and its templates
As we have mentioned before, accessing the WhatsApp Business API offers many advantages to any type of business that seeks to optimize customer support and sales processes. However, few companies are aware of the true potential of this means of communication that can be used to generate leads, that is, attract the attention of potential buyers to increase sales in the blink of an eye.
In this regard, it is important to underline that, compared to other communication channels, WhatsApp Business API is a very versatile and transversal tool that can be used in different ways, depending on the objectives and needs of the brand. In this specific case, the WhatsApp Business application can be used to connect with potential customers to persuade them to make a purchase, increasing the profit level of the company. All this thanks to the interesting advantages that the WhatsApp account allows you to obtain, as we will see below.
It is a widely used communication channel
WhatsApp is the most loved and used instant messaging app by millions of users around the world. This makes it an easily accessible and far-reaching professional contact channel that any company should use to send WhatsApp messages to thousands of people in a matter of seconds.
Let's not forget that this platform offers the possibility of starting direct and interactive conversations with each user without having to face communication barriers of any kind thanks to session messages and message templates previously approved by WhatsApp. That is why creating a WhatsApp account for business is ideal for sending messages to leads, saving time and resources that can be used in other areas of work.
You do not run the risk of being categorized as SPAM
Another great advantage of opening a contact channel through the WhatsApp for Business API has to do with its ability to connect a brand with thousands of potential customers without running the risk of being categorized as SPAM. In fact, unlike traditional means of communication such as email, the messages sent by the WhatsApp business app allow you to generate contacts by overcoming SPAM filters that often block users from receiving emails.
With this powerful tool, you won't have to worry about your message ending up lost in an overcrowded inbox or being deleted as unwanted communication. In this regard, we have to point out that, for you to be able to send a message through the WhatsApp Business API, it is the same user who must show previous interest, so it is more likely that your communication will be appreciated by the potential lead. Not to mention that, they are the same rules imposed by the Facebook business verification process that prevent the sending of SPAM messages, thus improving the experience lived by the client.
It is customizable and less formal
On the other hand, it is very important to underline that the messages sent through these professional platforms can be personalized in each of their elements, from the commercial address to the text itself, where emojis and interactive buttons that capture the recipient's attention.
In addition, it is important to note that a WhatsApp message is more direct and personal because it reaches the customer directly through an app that is used daily to communicate with friends and family. Therefore, it is possible to use a less formal language that will help you not only generate more leads, but also increase the overall conversion rate.
You can automate the conversation
Large companies must face endless new conversations on a daily basis, chat initiated by both current customers and potential buyers interested in the products and services offered by the brand. Given this situation, which can become truly overwhelming, it is key to find a way to generate contact efficiently.
This is where the use of the WhatsApp Business API comes into play as a communication tool that allows you to create massive messages that will be sent automatically to customers, such as welcome, absence or interactive assistance messages that will guide the customer. user to the answer they are looking for.
increased visibility
Also, it should be noted that the messaging platform, which can be integrated with your business software, will help you reach new customers because it provides greater visibility. Indeed, with WhatsApp links, users who are browsing the Internet or on social networks can be redirected to your chat to learn about your brand and buy the product or service offered.
In this way, access to the APIs directly allows you to reach a broader audience, generating those necessary contacts to enlarge your database of potential customers who must be persuaded to make the purchase.
How to use and access WhatsApp Business API to contact potential customers
Now, yes, on the one hand, using the WhatsApp Business account API is essential to reach another target audience, on the other hand, the key to success is knowing how to use this instrument as effectively as possible, saving precious time and resources. To achieve this, it is necessary to plan how to use the WhatsApp API and what are the most effective steps to follow, such as the ones that we are going to present below.
Take advantage of the opportunities provided by click-to-chat ads
If you want to expand your contact database through WhatsApp, you must determine which are the instruments that can help you achieve this goal. One of the most effective is the Click-to-chat ad, a marketing strategy that is being very successful.
Click-to-chat ads offer businesses like yours the ability to reach potential customers by connecting the ads that appear on Facebook and Instagram with your WhatsApp account. Its operation is quite simple. An advertisement is created on a social network of interest where the user can click to be directed to your WhatsApp Business API profile and contact the operators that will encourage making a purchase.
Implements the use of Afilnet webchat
Technology has reached our days to simplify life for both companies and customers. That is why, as a brand, you cannot not take advantage of the advantage offered by webchat. With this easy-to-install tool, you can integrate a practical and interactive webchat into your business website where the customer can click to be directed to your WhatsApp account and make all the queries they want, including making a sale. Very simple, isn't it?
With this method, you will be able to manage your lead generation strategy in an optimized and effective way, interconnecting two very effective tools that can help you give a new impetus to your company.
Use QR codes
Another powerful tool that you can use to generate new contacts through the use of official WhatsApp APIs are QR codes that you can create in the blink of an eye with Afilnet. As in the cases that we mentioned before, the operation of the QR connection with your WhatsApp Business application is quite simple.
What you have to do is embed the company's WhatsApp chat link in the QR code which must then be scanned by the person who has interests in the brand in order to contact the support center. All this will not take more than a few seconds for the user, while your company greatly benefits from this mechanism because it not only generates a new contact to whom promotions can then be sent, but also an opportunity to make a sale at that moment. .
Conclusion
Since the day it was created, the WhatsApp Business messaging API has revolutionized the way big brands communicate with their audience. Each tool integrated by the platform is aimed at optimizing the management of business communications, not only to offer the best assistance to customers, but also to increase a company's profits, even generating potential contacts.
All you have to do is get in touch with Afilnet, official partners of WhatsApp Business API and benefit from all the tools to create automated message flows and shipment management through this platform to convert new leads, concentrate new sales and build loyalty. to old customers by offering a highly trained centralized helpdesk by leveraging WhatsApp verified templates. Not to mention that Afilnet allows the integration of WhatsApp with business software and with preferred CRMs using a single WhatsApp number to optimize work and guarantee success.