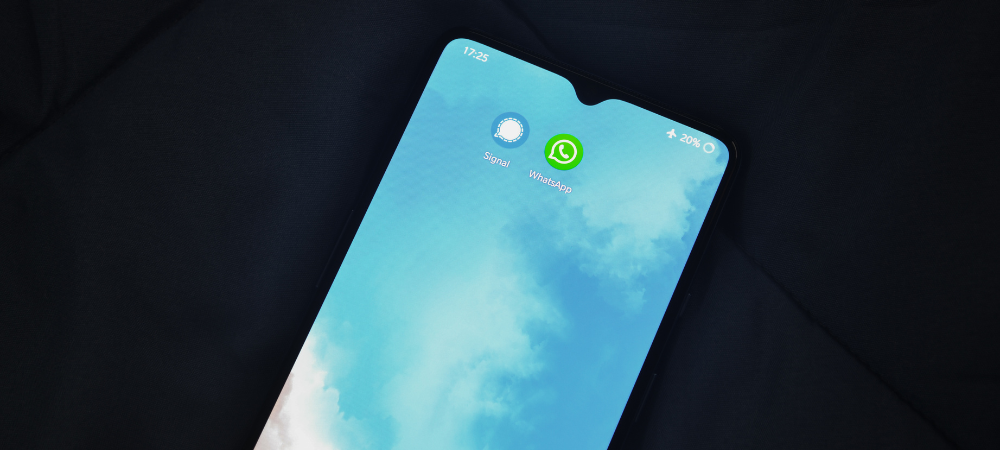 Surely at some point in your life you used the WhatsApp app, the messaging channel most used in the world by millions of citizens to stay in touch with other people. Given the enormous popularity of this app, many companies began to show interest in the platform and that is why Meta decided to create a version of the app for large corporations.
This is how WhatsApp Business was born, the organizational and multi-agent messaging service that allows you to automate communication with customers and thus organize a large flow of daily conversations. The positive response from the corporate sector to this platform means that Meta does not stop releasing news and updates to improve the functioning of the chats day by day.
If you are also thinking of implementing WhatsApp Business in your business to improve the customer service experience , you have come to the right place. In today's article we want to provide you with all the information you need to know to get the most out of WhatsApp Business as a business strategy.
Practical tips to successfully implement WhatsApp Business
Now that we've told you what WhatsApp Business is and how useful it is in the business world, we want to give you some practical advice so that you can use this messaging platform in the most successful way possible.
In fact, remember that it is not just about requesting the service, but also about learning how to use all the tools included in the app to offer customers a communication and sales channel that is as efficient and fast as possible, also organizing the work of buyer support agents.
Now let's see what suggestions you could put into practice to effectively use the WhatsApp Business platform and improve the user experience.
1.
Respect the customer experience

The first advice we want to give you is to always respect the customer experience . In fact, considering all the advantages offered by the number 1 messaging app so far in the world, as companies you will be tempted to send promotional messages to boost the level of sales.

But, we have to point out that, on the one hand, there are limits imposed by Meta regarding the promotion on its platform, on the other hand, you must also respect the client without burdening them with so many messages, since it is a personal messaging app .

That is why we recommend taking advantage of its benefits to provide a support service for the user and not abuse the media as a forced promotion channel.
2.
Create quick responses

One of the main advantages offered by WhatsApp Business is the possibility of creating quick responses to start a really favorable conversation with the buyer, saving time, money and resources. Because? With quick and timely selected responses, you will be able to organize the chat with the client to provide a quality service.

Thus, with the innovative technology incorporated by WhatsApp, you will be able to create messages of welcome, absence and much more, automated texts that the user will receive depending on how they start the conversation.

Anyway, we want to stress that the message must be well-written to avoid appearing to be talking to a bot, which can be frustrating for the user, and also to get the template approved by the WhatsApp team.
3.
Personalize communication with your client

Following the advice that we gave you before, it is key that you personalize the communication that you initiate with your buyers. Let's not forget that a closer conversation creates a feeling of greater attention in the users, which is why their loyalty is stimulated over time .

Also, remember that you could take advantage of this channel to collect other data about your customers to be able to contact them by other means in the future, such as by email.
4.
Follow WhatsApp regulations

On the other hand, we want to invite you to follow the regulations imposed by WhatsApp to the letter if you want to avoid sanctions or, in extreme cases, the cancellation of your business account on the platform. In fact, the app was produced to improve the user's communication experience as much as possible, so all the rules established by Meta are aimed at achieving this goal.

That is why, for example, the number of promotional messages that can be sent is limited and, above all, the company is required to obtain consent in order to initiate communication with the client. Do not forget these basic rules if you want to avoid problems with the platform.
5.
Offers value and convenience

However, we also want to emphasize that WhatsApp is not a marketing channel that comes to replace other media such as text messages or emails. Primarily, it is a buyer support platform and a complementary marketing tool due to its accessibility and practicality .

It is, then, a privileged means to provide general information, order confirmations, shipping statuses and notifications of an important nature for the client.
6.
create a catalog

Anyway, you can take advantage of this messaging platform as well to incentivize the sales of your store. As? Adding to the chat a well-organized catalog of the products and services offered by your brand so that the client can view it and choose what interests him to finalize the sale in the chat by communicating with an agent of your company.
4 common mistakes you should avoid with WhatsApp Business
Having said all of the above and having given you the best tips to implement WhatsApp Business successfully in your store, we also have to point out what are the most common mistakes that companies make and why you should avoid them.
1.
Do not ask for consent

Today, national and international regulations on user privacy are increasingly stringent. That is why, before initiating a communication with your client, you must wait for the user to have given their explicit consent.
2.
do not customize

Likewise, in a competitive and truly saturated market, the key to success is personalization . In this sense, although the automation of conversations saves time and money, on the other hand, it is necessary to personalize communication to create a closer bond with the customer.
3.
Do not reply to messages during the 24-hour window

As we mentioned before, WhatsApp has very strict regulations on the use of the platform for a company. Among the rules of use we find the one that establishes that, in order to start a conversation with the user, it is necessary to wait for them to be a customer before contacting the business. If the company does not respond within 24 hours of the start of the window , you will be able to communicate with the buyer only using pre-established templates.

Therefore, it is important to take advantage of this 24-hour window to communicate with the user freely.
4.
Send promotions that do not apply

As we stated before, WhatsApp Business was born as a support for companies to organize the conversation flow with the client. This also applies when you want to send a promotional message. It is not about filling the client with advertising messages, but rather about producing a message that is of interest to your audience.
WhatsApp Business Application Examples
adidas
Adidas, a well-known brand in the world of shoe sales, has decided to incorporate this direct, customizable and fast communication tool to always be in contact with its customers. Thanks to his communication planning with clear and precise goals to achieve, he has been able to create a means of direct conversation with consumers that has even led him to increase the level of sales made in a short time.
KLM
One of the most recognized airlines in the world, KLM, implemented WhatsApp Business to communicate with its customers, integrating the platform and its chatbot with other media such as Instagram and Facebook to provide a high-quality customer service that always keeps customers informed. customer.
Becks
Another great internationally recognized company is Becks, one of the most beloved breweries by consumers. This European alcoholic beverage firm aimed to incorporate WhatsApp Business to create a truly efficient and unique customer support experience.
Its team of agents uses the platform to provide consumers with all the information they need before or after buying the product, integrating this messaging app to support the consumer and also to promote their products.
Conclusion
Nowadays, to promote a company it is necessary to connect with the client in a fast, direct and personalized way. This can be achieved with WhatsApp Business, a communication and messaging platform that is used all over the world, thus ensuring a high level of interconnectivity .
The advantages offered by this business channel are many and, by implementing the advice that we offered you avoiding the most common mistakes, you will see that, in a short time, your customer service will be able to provide a unique customer experience.