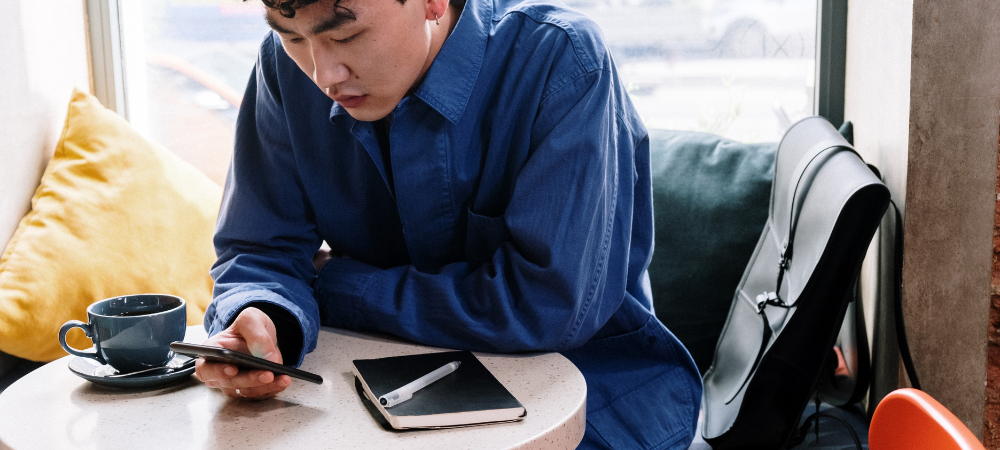 Today's world is characterized by high digitization in all sectors, both in our private lives and in the world of work. Over time, new means of communication were born, which many companies have taken advantage of to be able to interconnect with customers in a more fluid and close way.
Among them, surely a very popular medium around the world is WhatsApp, one of the most downloaded and used messaging apps on all continents. However, it is a channel used a lot in daily life, its tools have become a bit limited for large companies that have very specific communication needs.
For this reason, the WhatsApp Business API has been created, an application programming interface that interconnects a program from a computer to other software on another electronic device, to promote a personalized communication experience.
If you are thinking of integrating WhatsApp Business API in your company and you want to discover what functions it can offer you and how to access the service, you have found the guide you needed. In today's article, we are going to provide you with all this information so that you know everything about the WhatsApp Business API.
Main functions of WhatsApp Business API
As we told you before, the WhatsApp Business API is a solution created to measure to meet the needs of medium and large companies that face high flows of conversations with customers on a daily basis.
In order to offer personalized and fast communication, Meta, the corporation behind this business messaging solution , has implemented an endless number of advanced functionalities in this channel that satisfy the specific demands of large companies, in the constant search for greater level of efficiency in the intercommunications between the company and the client.
That is why, below, we are going to tell you what are the main functions that you will be able to take advantage of by resorting to this service provided by specialized companies such as Afilnet.
Non-transactional notifications
In order to use this messaging channel in the correct way, Meta has established that companies cannot send messages if the client does not want it. Therefore, it has been established that only transactional type messages can be created, that is, that are related to a user action.
But, with WhatsApp Business API this is no longer a problem, because Meta allows non-transactional notifications to be sent as long as the client authorizes it and using only templates that must be previously authorized to comply with the privacy regulations imposed by the platform.
In short, to summarize in a few words, using the WhatsApp Business API, you will be able to create messages to recommend a product or service, remember an abandoned shopping cart, show new products and even send, eventually, limited edition promotions. . Regarding this last point, it is worth noting that the promotion of articles or services must be well planned, because if it is too frequent, Meta perceives it as SPAM and can terminate the account.
Buttons
An interesting function that we want to talk about are the response buttons that can be used by users. What is achieved with these buttons is to further streamline the communication experience so that the customer receives the answer they are looking for as quickly as possible.
To give you some examples, you will be able to implement buttons such as "YES/NO", options for means of payment "Debit/credit card" or in case of promoting a purchase "ask now/ask later". We are sure that you have realized the strategic importance of the pulsators that can be implemented.
message list
For what has to do with the list of messages that is often confused with the buttons, it is a functionality that allows users to choose between 10 selected alternatives in a menu that is displayed as a list.
So that you understand better. When a client starts a conversation, they will receive a message with a list of options to choose from by pressing 1, 2, 3, etc. In this way, you will be redirected to more specific options according to your needs.
verified channel
Another great advantage of the WhatsApp Business API is surely the possibility of creating a verified profile, adding all the information that may be useful to your customers (address, email, website link, etc.)
What this allows is to generate a higher level of trust in your customers because they will feel that they can contact the company at any time in case of need, so the predisposition to make a purchase will be higher.
Integration with business systems
As we have mentioned before, the API allows software to be interconnected, so the WhatsApp Business API can connect with the business systems of a corporation, improving its level of internal organization.
Multi-agent customer service
Finally, we have to point out that this API was created to promote streamlining and efficiency within the customer service system. Because? It allows connecting a large number of customer support agents in the same chat so that they work synchronously, favoring speed and personalization in attention, which is surely appreciated by the user.
Chat Bots: the star of the WhatsApp API
Having said all of the above, we want to tell you that the number one functionality of the WhatsApp Business API is its Chat Bot . It is a powerful tool that becomes a virtual assistant that provides accurate answers to users without having to talk to a human agent.
What the Chatbot does, in a few words, is guide the customer through a funnel of frequently asked questions and answers that reduce the time to solve problems, inconveniences, or questions that customers may have in real time, whatever the schedule.
Basically, the automation of the conversation is promoted, thanks to the creation of messages that must be previously authorized , which are capable of resolving the most frequent doubts, speeding up and increasing the efficiency of the customer support service.
What are the official WhatsApp Business API partners?
However, unlike the other WhatsApp solutions, that is, the traditional app used by citizens and the WhatsApp Business app preferred by small stores, to access the WhatsApp Business API service it is necessary to contact an external company that manages this messaging channel.
They are what are known in the sector as official partners, that is, an intermediary that represents the company before WhatsApp so that it can use all the features provided by the API.
Indeed, Meta specifies that, in order to access the service, it is necessary to contact global business solution providers such as Afilnet, a company well known for offering specific solutions in the world of telecommunications and marketing.
With Afilnet, using the WhatsApp Business API is very simple. In fact, it allows you to activate the business phone number, among other features, so that your company can get the most out of the tool , achieving all the pre-established objectives.
What are the advantages of working with an official WhatsApp API partner?
The fact that the WhatsApp Business API can only be used through an intermediary like Afilnet is due to the fact that in this way you can work with the messaging channel in the best possible way, maximizing efficiency.
Therefore, below, we are going to show you what benefits are obtained by working with an official partner like Afilnet.
Surely, the main benefit of official partners is to have customer technical support, always available to resolve doubts or inconveniences that may arise. It is enough to contact the service provider to be able to request the corresponding help.
As we told you before, Afilnet is a leader in offering solutions in the field of telecommunications oriented above all to marketing and beyond. Indeed, the company makes large-scale servers available to the client, that is, all the technological infrastructure that your business needs as backup to work in the best way.
Finally, we have to point out that, for Afilnet, security is everything. That is why it offers a platform and servers with high levels of security for both sending and receiving messages using encryption methods, IP filters (white lists) and HTTPS protection. It also offers control of all the connections made per day and per hour.
Conclusion
Considering the importance and popularity of the WhatsApp messaging app, it is indisputable that large companies should take advantage of this means of communication to connect with their customers. Among the various solutions, the WhatsApp Business API is the leading platform to manage a high flow of conversation thanks to the many integrated functionalities.
In any case, to make the most of this tool, the essential thing is to select a quality official partner such as Afilnet that makes all the functions available to its clients to promote a company, guaranteeing efficiency and security.