SMS OTP - Verification by SMS
Authenticate your customers using OTP (One-Time Password)
Quality & Price, direct routes with operators at the best price.
Delivery status , know the delivery status of all your SMS.
API, Send OTP SMS messages from your software with our API.
Full service, We also generate and verify OTP codes.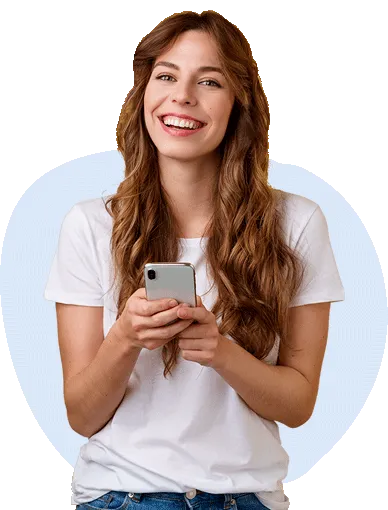 OTP verification service for companies
We help you integrate one-time verification into your business processes
OTP (One-Time Password) SMS
Afilnet helps you to make your business processes safer, thanks to the authentication OTP SMS you can validate the authentication of your customers.
OTP authentication allows you to validate the authenticity sending a SMS with an unique use code to your customer mobile
Other channels available to send OTP are:

How does OTP work?
The operation of OTP is simple and safe for its users.
01
Process
The user performs a procedure on a website or application and initiates a transaction.
02
Sending the code
The system sends the user a one-time code to their mobile device or email.
03
code verification
The user includes the received code and confirms.
04
Transaction made
The transaction is completed and a confirmation is displayed.
Frequently asked questions about SMS OTP (Verification by SMS)
Here you will find the most frequent doubts of our clients about SMS OTP, if you have any other questions, please contact us
An SMS OTP (One-Time Password) is a one-time password that is sent to your mobile phone via text message (SMS) as an additional security measure during the authentication process.
Yes, using an SMS OTP adds an extra layer of security to your authentication process. Since an OTP is valid for a single use and has a limited shelf life.
Yes, OTP SMS authentication / verification is compatible with all mobile devices that can receive SMS. Also, for fixed telephone numbers, OTP verification by voice is available.
OTP codes can only be used once. Once it has been done use of an OTP code must request a new one.
You must include OTP SMS codes in all business processes where you want to improve security and verify the identity of the user. These are normally included to login on a platform such as double authentication, but can also be generated to confirm the identity of the user performing the action.
An OTP SMS code guarantees that the user who identifies is the legitimate user, since it could only access the information through the code sent by SMS to the user's number.