Bulk SMS
Send and receive messages through our web site, software or API
Afilnet is a leading company in SMS solutions that offers you the greatest guarantees in your Mass SMS campaigns.
Afilnet sends Bulk SMS all over the world. Our optimized procedures will allow you to send SMS messages in an easy and efficient way. We suit your needs!
---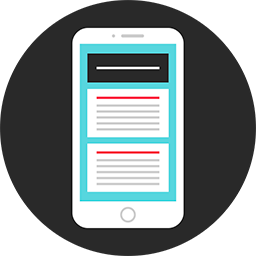 Bulk SMS really effective campaigns
Our Bulk SMS campaigns have an opening rate of 98%, sending SMS is the most effective means of communication, offering very high conversion rates.
---
Direct SMS routes
Send SMS with our high quality direct routes that guarantee the highest delivery rate in the market.
Coverage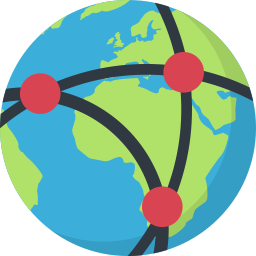 ---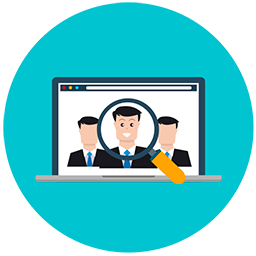 Import your contacts and create your SMS campaigns in minutes
The Afilnet platform allows you to import your contacts just copy and paste, as well as import from the most popular formats, create your own groups, design your SMS campaigns and send Bulk SMS in a matter of minutes.
---
Comply GDPR easily
At Afilnet we help our clients to comply with the GDPR very quickly and easily thanks to the service of nosend.me, which will help you send SMS campaigns with total peace of mind.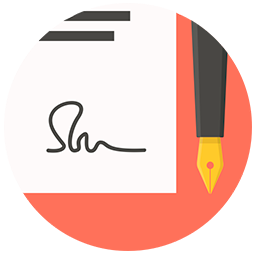 ---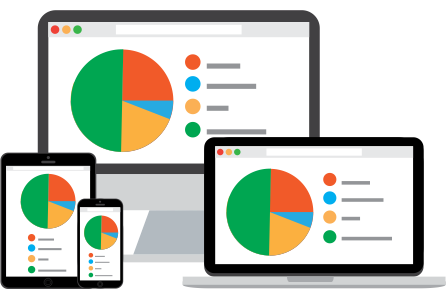 MULTI-DEVICE
You can use this web, our Windows software or Android APP for the execution of your campaigns of mass-SMS
---
CONNECTED TO THE CLOUD
Afilnet is the most advanced SMS company that enables you to send bulk SMS. Attach Cloud Services (presentations, surveys, documents ... ) and files with no extra cost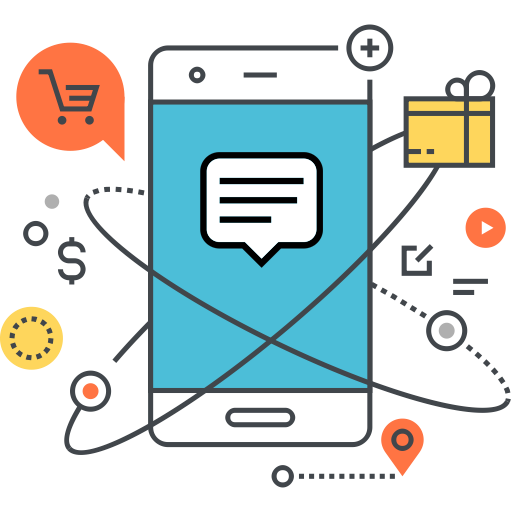 ---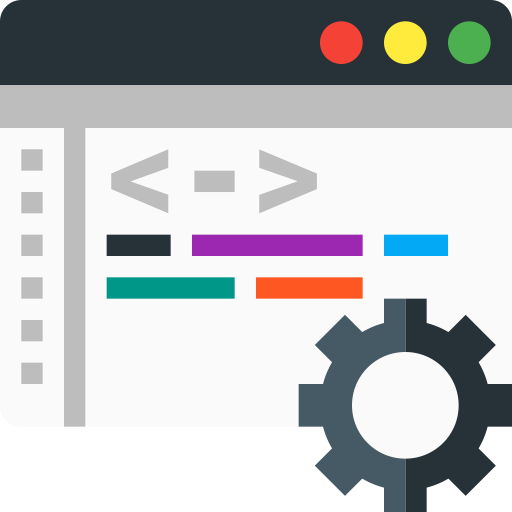 SMS API
Connect your applications to our API and automate your software communications.
The best platform for bulk SMS campaigns
Access to demo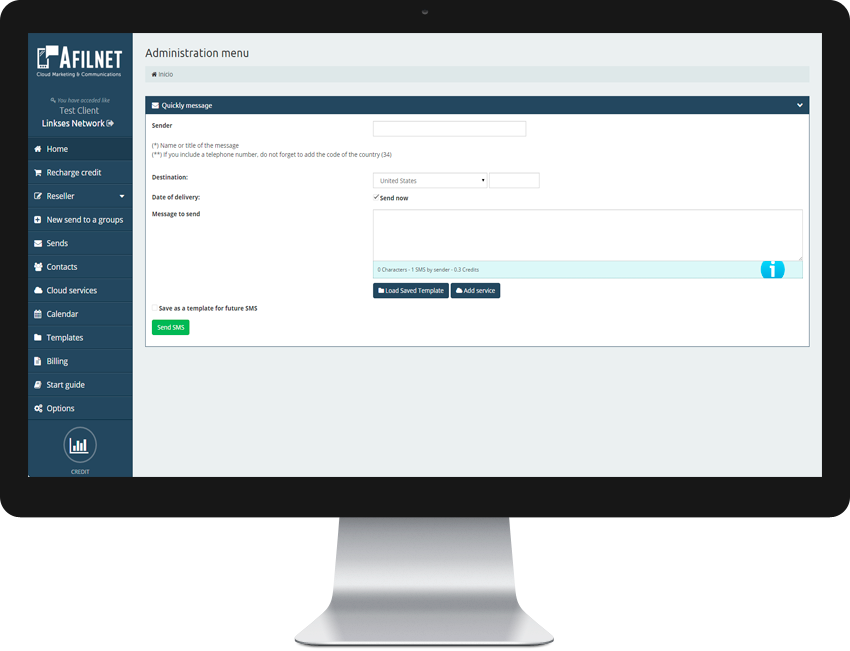 Características del servicio SMS Masivos
SMS with personalized sender

Customize the origin of your SMS by indicating a phone number or text. (Not available in all countries)

Global coverage

We connect you with more than 160 countries and 500 operators worldwide

Management panel

Afilnet offers you the most advanced management panel in the world

MultiAccount

Create subaccounts for different departments, subsidiaries or franchises

Shipment tracking

Know your shipments' minute delivery status

The best rates

We work to offer you the best rates to any destination in the world

No expiration

Their credits do not expire, recharge your balance and spend it when you need it

Secure payment

We offer you different secure payment options, so you can recharge without worrying
Clean your contacts

Know the status of phone numbers and remove unavailable ones

Copy and paste

Create contact groups by simply copying and pasting recipient numbers

Advanced search

Search on any field related to your contacts

Advanced edition

Modify "on the fly", copy / paste, replicate groups... Everything you need to manage your contacts

Unlimited

Create groups without limitations of any kind

Import your contacts

Import your contacts easily from XML, TXT or XLS

Export your contacts

Export your contacts easily to XML, TXT or XLS
SMS Personalized by recipient

Send personalized messages with different attributes in a massive and individualized way

SMS Personalized by recipient

Send personalized messages with different attributes in a massive and individualized way

Group events

Schedule events for contacts you add to a group

Calendar

Consult all your past, present and future shipments in the shipment calendar
Presentations

Send practical presentations / catalogues attached to your messages

Surveys

Send surveys to your customers via SMS and analyze their results

Discount coupons

Send discounts to your customers and manage them from your account

Events

Send an event to all your customers and follow the evolution from your account

Attach PDF documents

Send PDF documents to your customers attached in their SMS messages

Contracts and payrolls by SMS

Send your employees' contracts or payrolls directly to the mobile

Audio

Attach to your messages, audio messages, radio spots, music, etc.

Images / Video

Send videos attached with your messages, the most visual way to reach your customers
Bulk SMS in your company
Discover the SMS services that our company offers to companies like yours, click on the category to which your company belongs and learn how we can change your company with SMS services.
Numbers related to Bulk SMS
Frequently Asked Questions about Bulk SMS
We offer the most frequently asked questions about Bulk SMS, in case you have any questions that you do not find in this section, please contact us.
Try Bulk SMS with Afilnet!
You are very close to changing the SMS communication of your company, from now on you will carry out bulk SMS campaigns much more efficient thanks to the Afilnet platform
---
Bulk SMS · Email Marketing · Social network · Instant messaging · Virtual phone numbers · and much more